Devine Escapes was established in 2007 with the mission to create engaging and inspiring landscapes in an ecologically responsible manner.
Devine Escapes Natural Stone and Land Art Blog!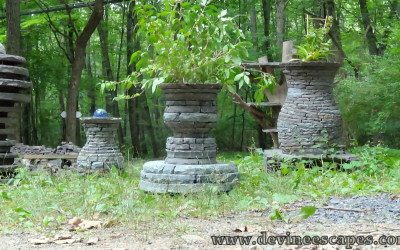 The one in the center, just finished it. This is an idea I had from years ago, just manifested now. Of course I had originally expected to build it a good 4′ tall–instead I built it about 20″ tall. Sure, the concept originally came to me maybe 3...