Paid Site Consultations
Devine Escapes
Flagstone contractor in Effort PA
610-301-4269 devin@devineescapes.com
Better than a free estimate
No pressure on you to buy, no pressure on me to sell Well every project is different and every client is different, but generally it goes like this: You call or email me saying you want a patio. I can give you a quote then for free. Pretty easy for me to do. Thousand square foot patio–arty or rustic? Dimensional or irregular? I give you a ball park figure. Then, if you like what you hear so far, we agree to have me do a site visit. My fee for an initial consultation is 250.00
Why I do not do free estimates
Well again I DO give free quotes, via phone or email. My goal, in a site consultation is to give you value, to share my knowledge and to share my ideas. Knowledge about how this type of work is best accomplished and design concepts and creative vision. My goal is simple too then: my goal is to help. I have no pressure to sell, I relax and focus on helping. Plus, I'm the areas number one natural stone guy. There's no way possible I could run around all day every day, for free.
What you get–you get your monies worth
We take our time, look at the project from multiple angles. I answer all your questions, and offer ideas and suggestions. A dedicated craftsman and visionary landscape artist coming by to your house, to share knowledge and vision..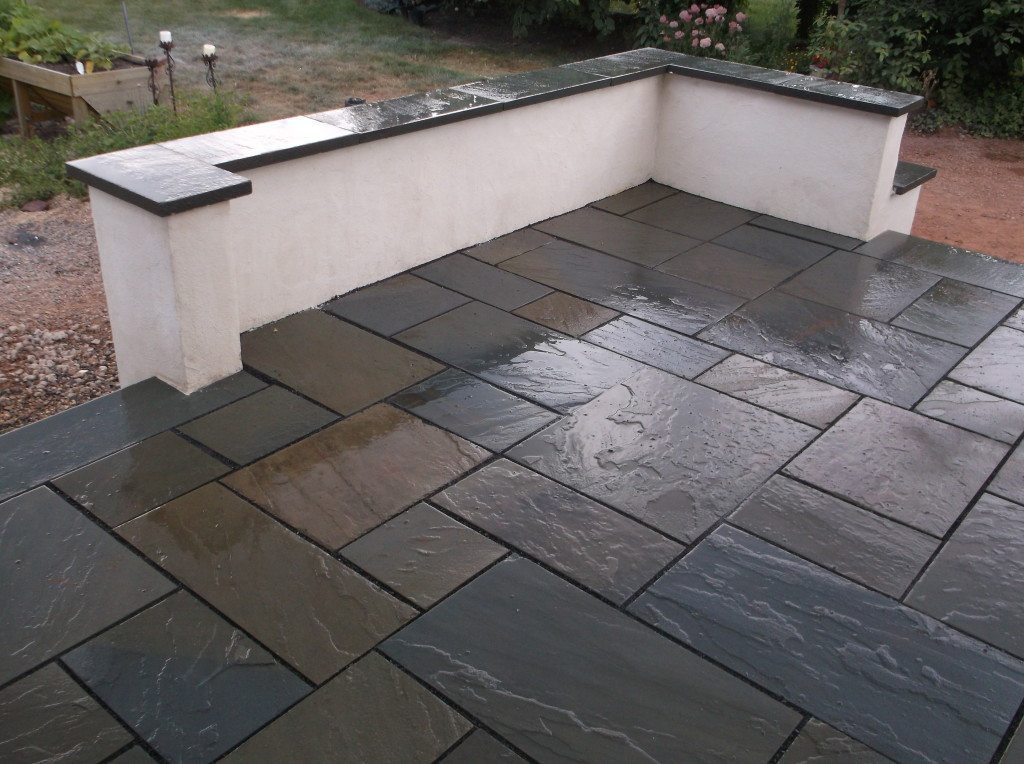 And I can cook up just about any style. The work that I do has to suit the client and the space, the place where we'll be working. Sometimes it's formal elegance.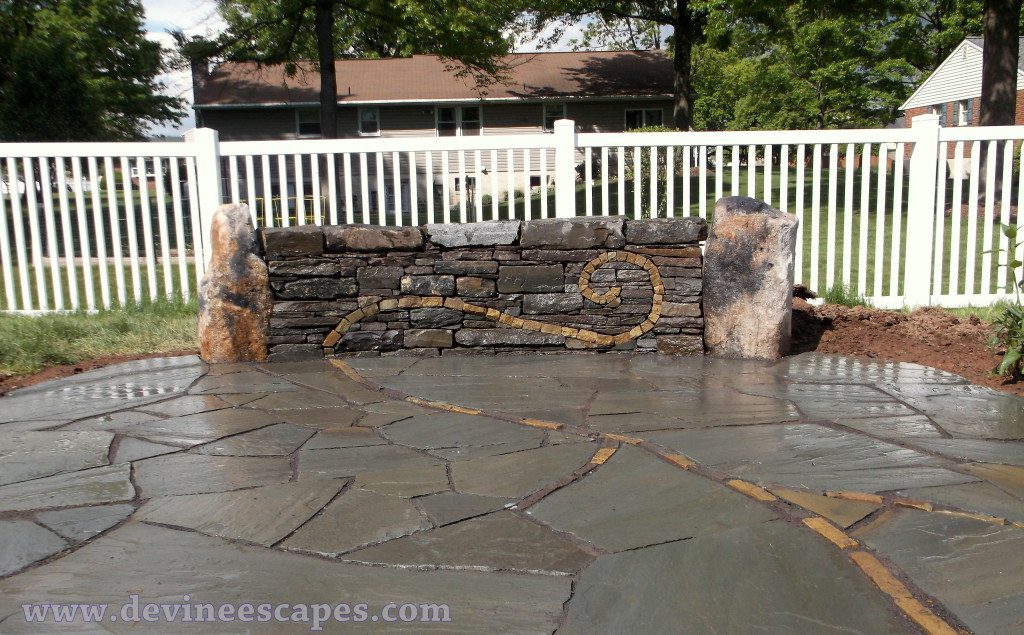 Other times, it's playful whimsy.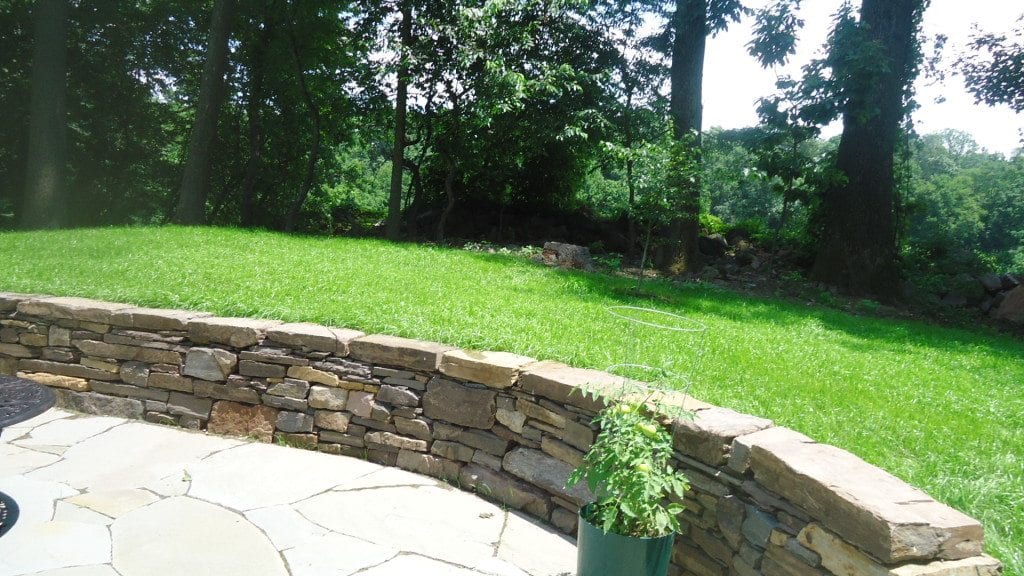 Or earthy and rustic/old time traditional stone craft. Dry stone retaining wall and flagstone patio in South Coventry
Or sometimes, it's something new–a new twist, something you've never seen before because it's never been done before. Notched Boulder Benches in Devon.
Or a historical style match. Old house, new steps that match historic style, Zieglersville PA   And I do landscape sculptures too…. Only natural stone, only traditional, real stone masonry. We regularly do projects in the Main Line area, the Poconos, and Westchester New York. I do travel further, but the general serving area includes: Devon PA | Chester Springs PA | Irvington NY | Yonkers NY | Westchester NY | Bryn Mawr PA | Paoli PA | Limerick, PA | Collegeville PA
Call 610-301-4269
Email: devin@devineescapes.com
Thanks!
tell me about your project. How can I help you?