The Landscape Stone Art Blog
Thoughts on natural stone hardscaping, Dry Stone Sculpture and professional advise on landscaping and hardscaping issues. Devin Devine is an artist and artisan living in Pennsylvania, doing most of his work in both South East and North East Pennsylvania, occassionally traveling out of state for natural stone projects.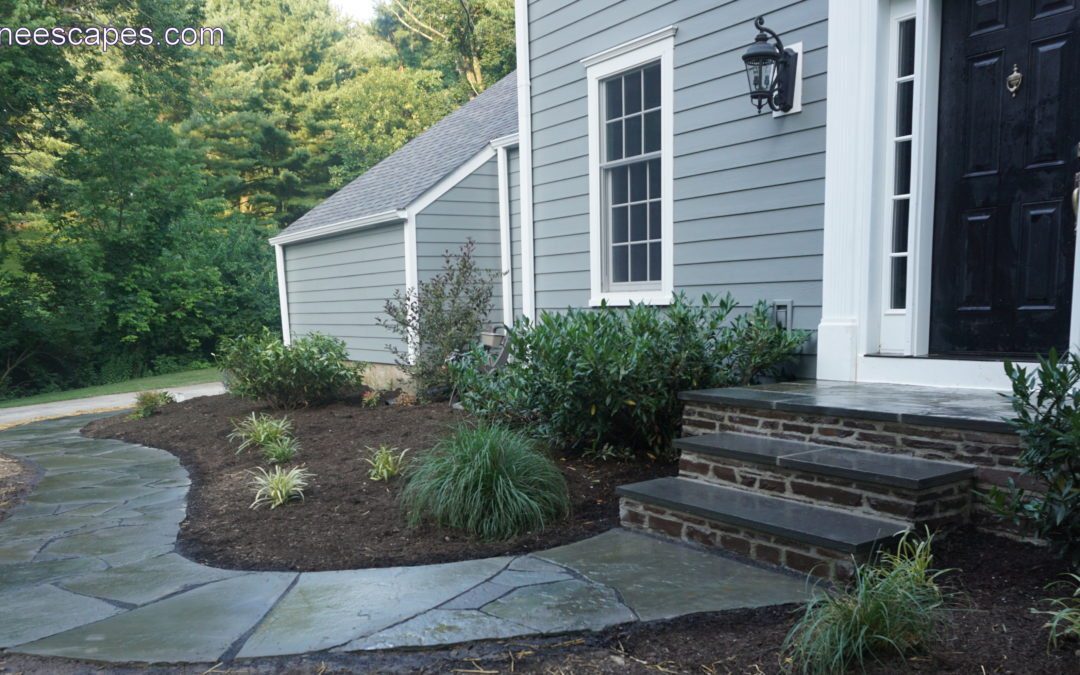 Wayne Pennsylvania Hardcape, flagstone walkway and stone steps So when I showed up, there was a deteriorating brick walkway, crumbling bricks, with no foundation to speak of. The brick steps were likewise not in the best of shape and the garden wasn't really faring...