Dry Stone Garden Sculptures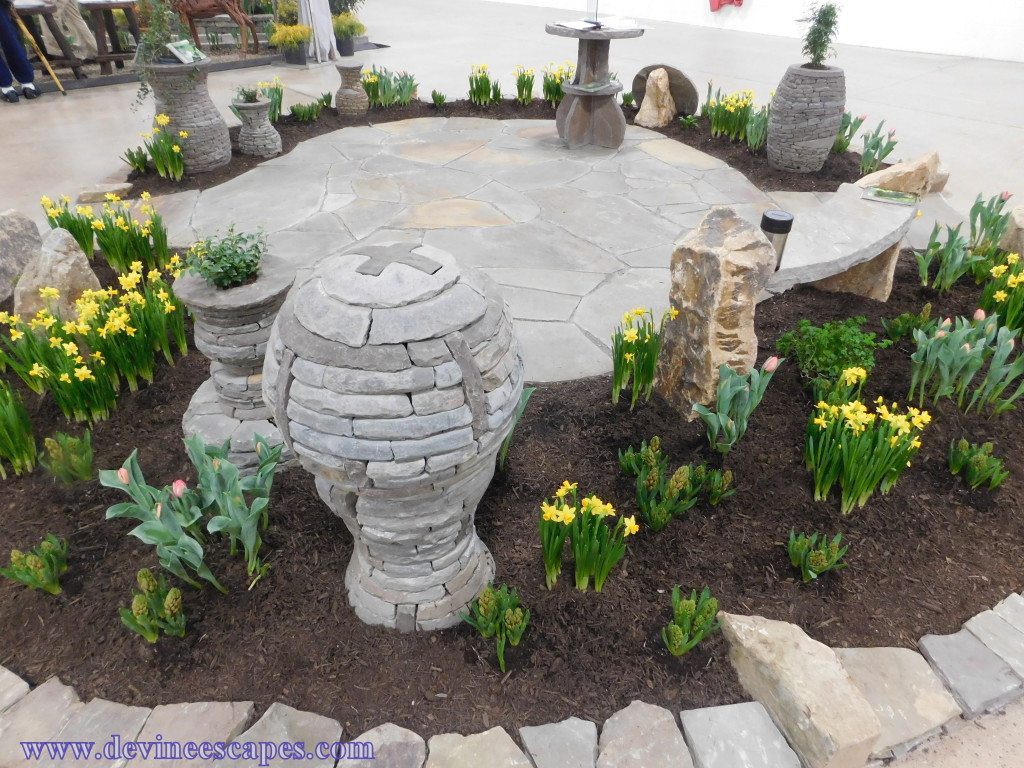 Here is a quick video walk-through of the same home and garden show display:
Stacked Stone Spheres, stacked stone sculptures by Devin Devine
Like my other dry stone sculptures before it–my first Stacked Stone Vase AKA the Lithedelic Goddess Vessel, was a journey. from concept, to engineering, to manifestation. At one point, it was just a dream, like "hey, wouldn't it be awesome if I could build something like this?" And wow, it was only in January of this year, 2014, that this got built.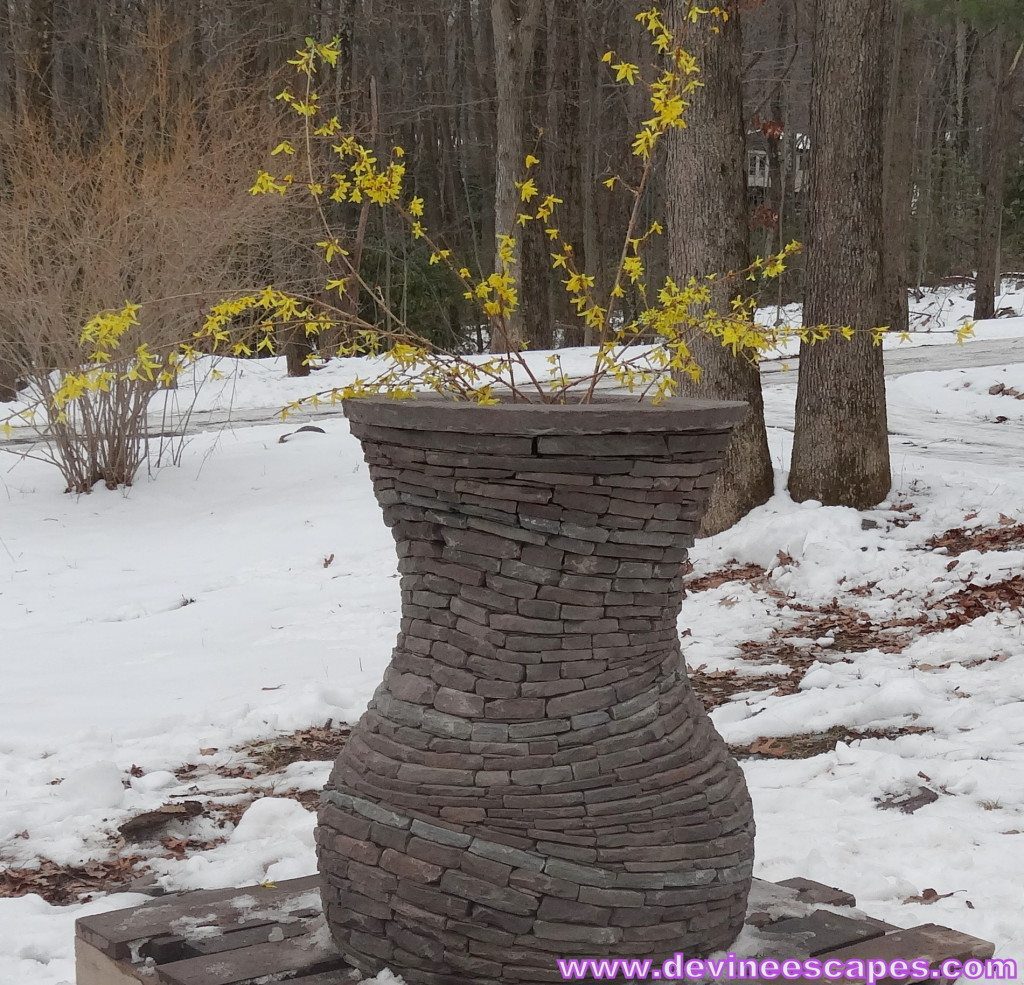 Like I said, building this stacked stone vase sculpture was a journey–between blizzards, with my shelter collapsing under the weight of ice and snow, with the date of the home and garden show approaching like a big scary deadline, with bills piling up because I was chasing a dream rather than money…..Well, I ended up getting 2 such sculptures ready before the show 🙂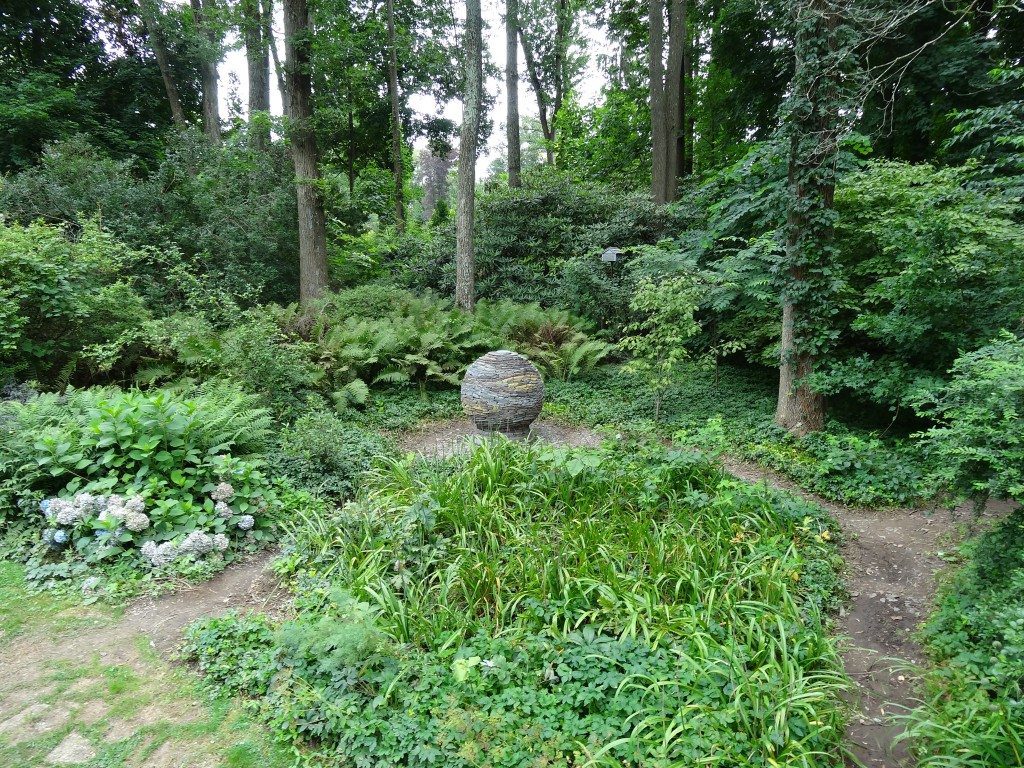 This sphere was one of my favorite projects to build. I even wrote up a walk-through, documenting the building process, with photos and descriptions for each stage of it's construction. It's in a blog post entitled building a dry stone sphere.
And then of course many of my flagstone patios, walkways, walls and other hardscape features are sculptural in their own right: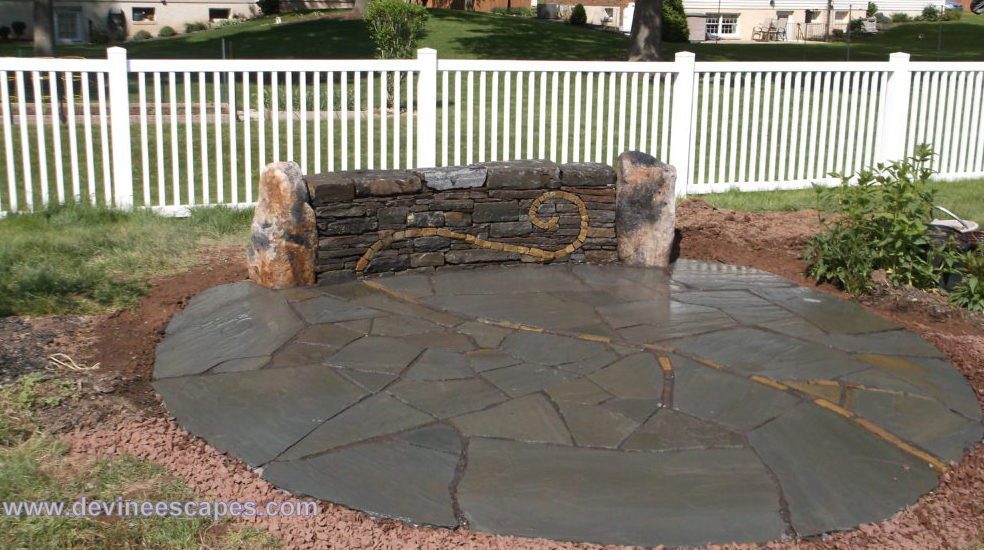 Dry Stone Sculptures?
Note: some of the smaller pieces shown here are not true dry stone. They are built in much the same way as my larger dry stone sculptures, but contain the addition of glue and/or cements, to make them stable enough to be transported. Also, since they're smaller….the larger ones are entirely sturdy due to their own weight. Glue and/or well-hidden cement and other "dirty tricks" are only employed if vandalism is a concern/zoning regulations/customers wish forces it. My preference is to go completely dry, whenever possible. A five thousand pound sphere is NOT easy to knock over. You'd have to unstack it, one stone at a time, until you got to the half-way point, at which point it would become unstable and would topple more easily. A two foot tall vase however, if it were dry stacked would be vulnerable to accidents. Since I spend a lot of time on these, and since kind people pay me good money for them, then yeah, the smaller ones will have some type of bonding agent. In all cases, my work is well made and built to last.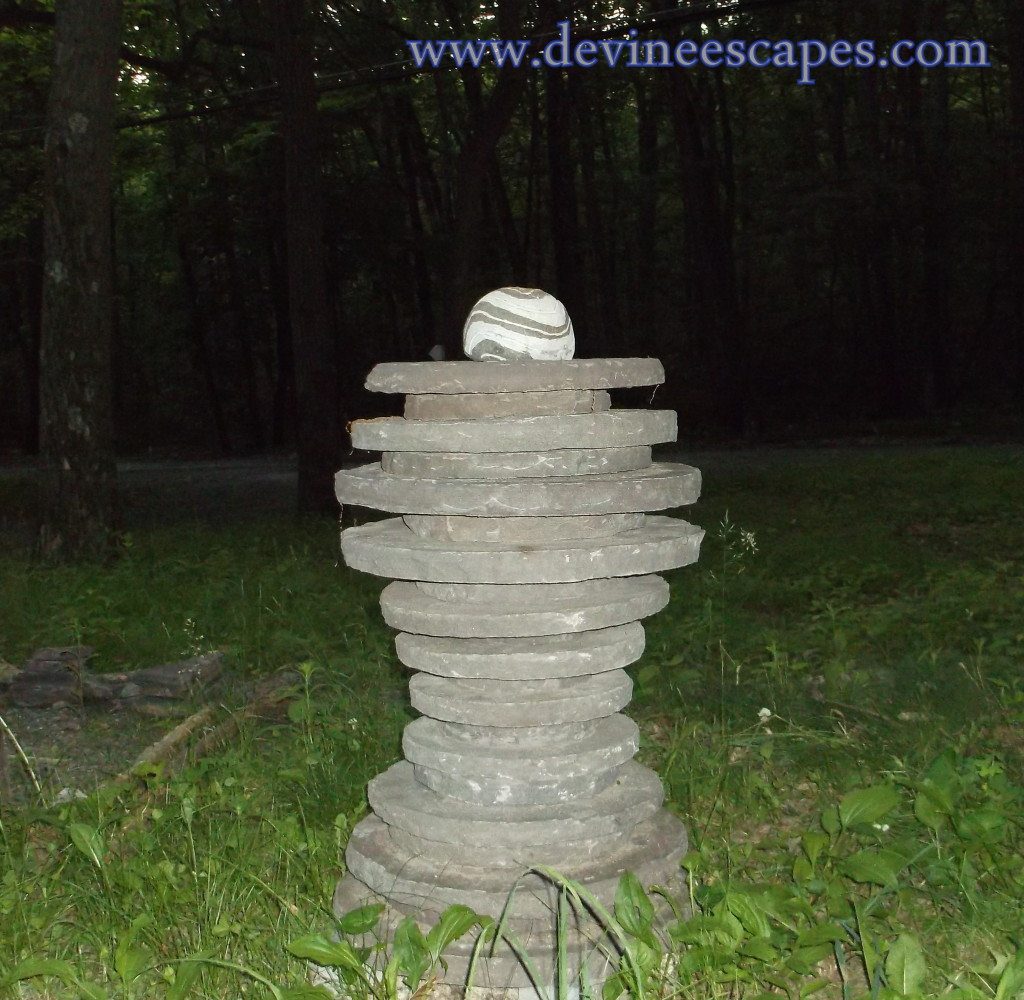 Unfinished fountain. Sitting in my yard currently…I'll put the the final touches on it when the right property/right customer comes along.
And newly completed! as of August 2014–the face illusion, front and center in the photo right above. Here it is seen with some other recent sculptures and works in progress, at my workshop, my top secret mountain hide-away, in the Poconos Pennsylvania. Thank you for looking. More to come, soon my friends, more to come soon… https://www.youtube.com/watch?v=BuBwWIfo0ro Look at this stuff too:
To begin the commission process, get in touch. Serious inquiries only please.
610-301-4269
devin@devineescapes.com