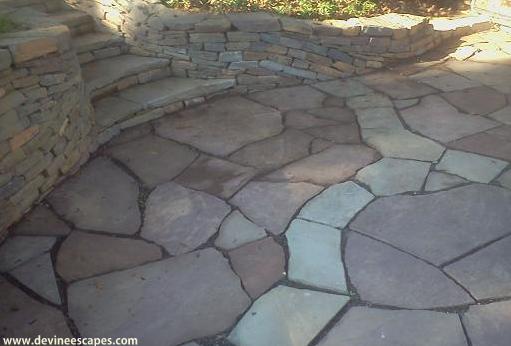 Devine Escapes
610 301-4269
contact us
Wholesome Inspiring Spaces
Built with Stone, Art, and Passion
---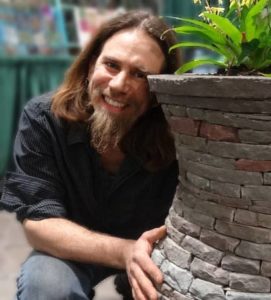 Local natural stone materials turned into comfortable inspiring, outdoor space

Hardscapes designed to fit with the surrounding environment

A space that encourages spending time outside

Individual attention focused the entire project and every stone
---
Our Ft Washington Flagstone and Stone Patio Business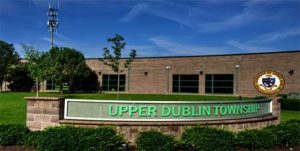 Ft Washington stone patios that stand the test of time
At Devine Escapes we are grateful to our customers because they allow us the opportunity to do what we love. We can't even say thank you enough. Devine Escapes is a creative venture built to enhance the beauty and harmony of Ft Washington flagstone patios, walls, flagstone walkways, benches, and garden art.
At Devine Escapes, our goal is that our Fort Washington customers are 100% delighted. When you hire Devine Escapes you can always count on artistic creativity, excellent customer services, superior work and on-time, on-budget construction.
We use local, natural materials to design our stone work. We want your enhancements to look native in your environment. Our goal is to make your local environment, your yard, into a better place making the world a better place in just a small way.
Most of what we do is stone.  Ft Washington stone patios are extremely durable and will outlast wooden decks. Our well-built a stone patios can last a lifetime.
Devine Escapes artisanship skills start with flagstone and add creative dimensions to create fine crafted patios and walls that are built to the highest standards. Our projects are constructed for harmony with the environment and raised to be a level of art you would not expect to see in a landscape project.  Our love of stone and art come together in your yard and we love it.  So will you.
---
Flagstone patio and walkway – Ft Washington residence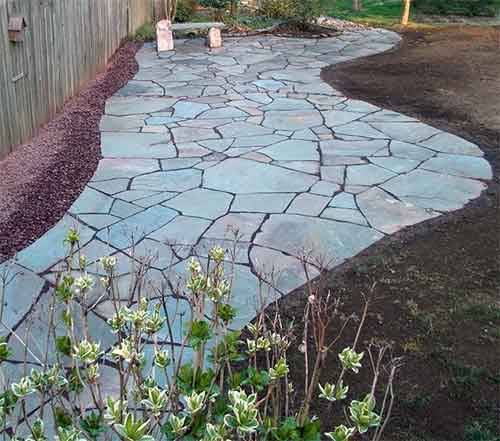 Spaces are important.  Backyard spaces are about as personal as you can get.  They can provide a sanctuary where you can remove yourself from day to day life and become relaxed- even harmonizing with nature.  It provides a time and a place to reflect, compose and think.
Just as easily, it transforms into a place to gather and share in an intimate way with family and special friends, secluded from the busyness of the world.  Nothing works as cohesively with nature to create that vibe than stone.  By definition, stone cannot be out of place in a natural setting.  We have used our unique skills to craft stone to enhance the already beautiful environment.
Notice that this Ft Washington flagstone patio/path creates a flow with sweeps and uneven edges.  It is organic in shape and breaks up the structure of the fence line.  It provides a defined area to gather people together to enjoy the space, even offering a stone bench to sit down and reflect with a view away from the fence line.
The large flagstone slab in the middle creates a focal point for the rotation of flagstone surrounding it. This creates a flow and makes the whole layout eye-catching and compositional.  We looked at this whole project with an artist's eye to make sure to create a living art form that can be enjoyed for generations.