Limerick PA Masonry and Hardscaping
The photo above is the very most recent Devine Escapes masonry project, (as of June 2014) a raised patio made from cement blocks with eggshell white stucco, thermal blue stone caps and flagstone patio.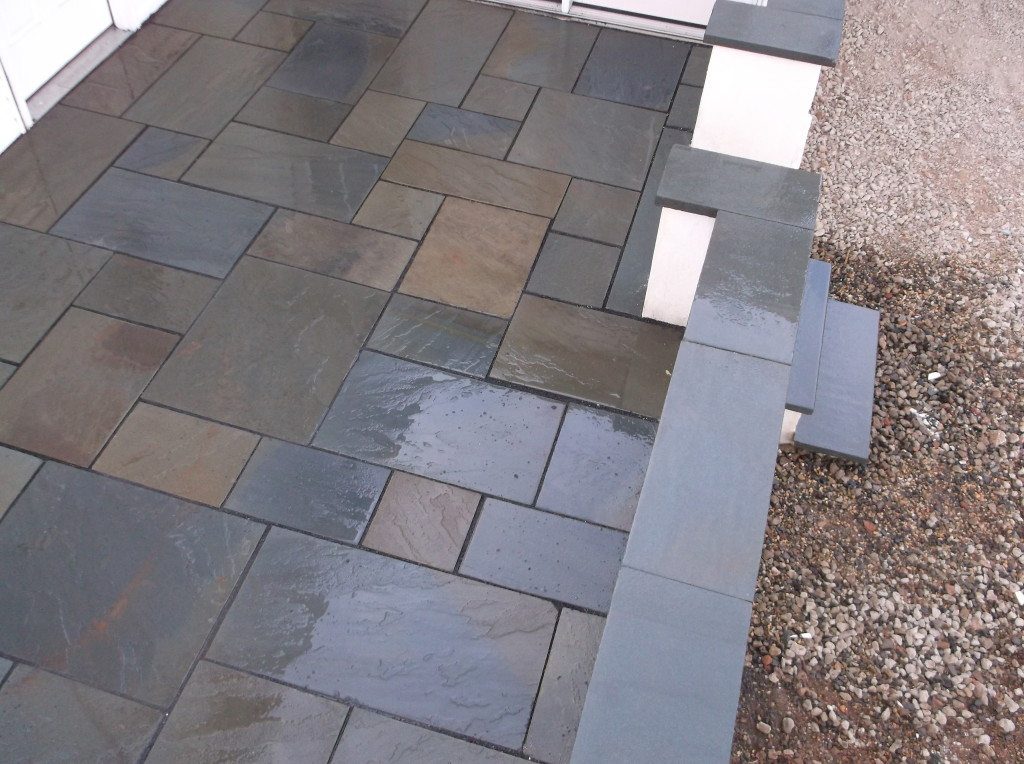 Slightly A-typical for me and Devine Escapes! Rub your eyes, check your drink to make there's nothing "funny" in it–no, you are not hallucinating–Devin built something square!  People have become accustomed to seeing my natural stone, organic, flowing, artistic hardscape work–but I do come from a background of construction, block work, masonry and "normal" building. Fun to re-visit my roots.
That's right–I can build 'em level. Square too! Definitely a change of pace for me. Old school too–every single patio and hardscape in this neighborhood, it seems is Ep Henry type concrete pavers and blocks. Maybe one or two stamped concrete jobs, some faux stone/cast stone–but no old school masonry. Until now.
Dry Stone Wall with boulders, Limerick PA

The same property also has a small example of my dry stone work, a garden wall near the driveway entrance that I built early this spring.
A change of pace is usually good. Helps to keep the mind agile. I brought in a skilled hand to help with the stucco and it got me thinking….maybe I can hire a skilled guy or two and let them run the more "normal" masonry and hardscape jobs for me–while I go out and do the more artistic stuff with my own hands. I'll pay them a visit everyday, make sure the jobsite is being run well and all, but largely keep my hands out of it, to keep my focus on the work that I find more fun and more compelling. Every year I get calls for concrete work, stucco work, chimney work and all sorts of masonry stuff–a lot of which I end up passing on, in favor of my dry stone landscape work. Really, for the past 7 or 8 years I've only been promoting the dry stone work, the rustic and playful natural stone stuff, usually only doing cement and masonry work for people who were already clients of mine–people who had already hired me to do dry stone work. For a client in good standing, I'll do just about anything.
Our customers are, without exception, awesome, awesome people. Thank you all so much for allowing this work to happen! Read some of our testimonials here.
UPDATE: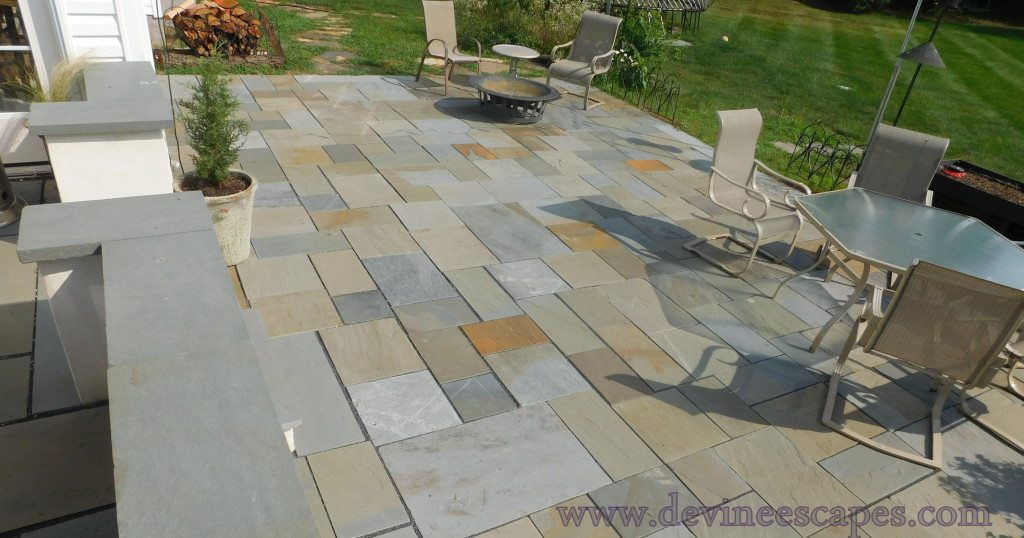 We returned this year and built the lower patio.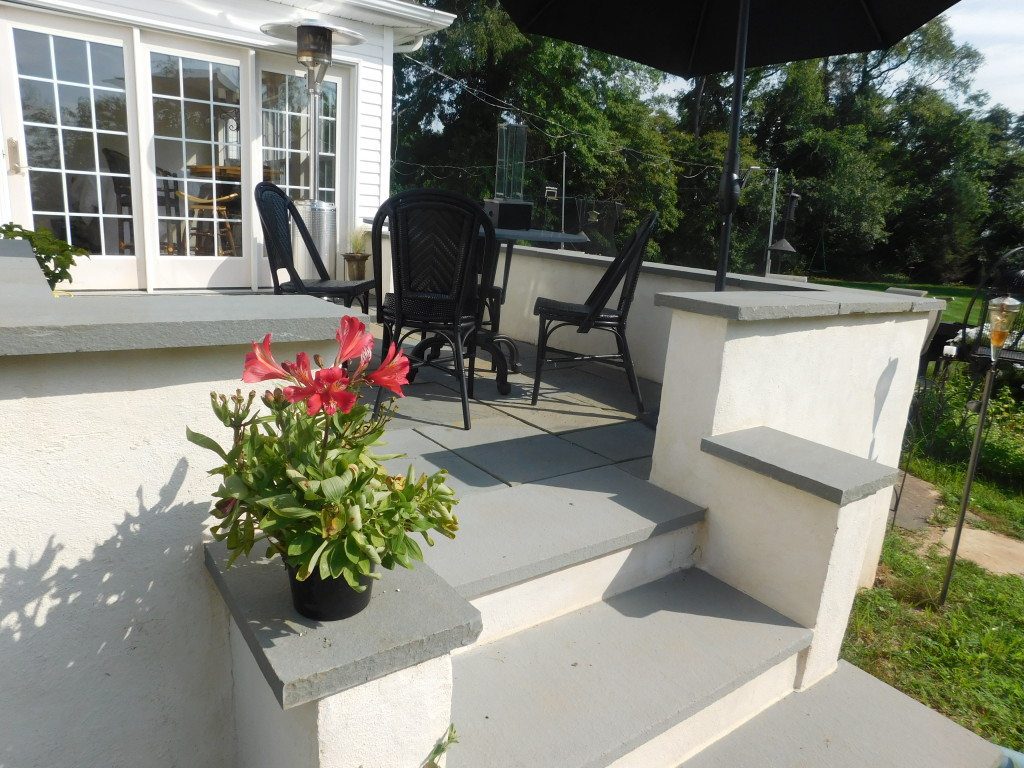 Fill out the contact form below and I'll be in touch soon!
tell me all about your masonry or hardscape project