610-301-4269
devin@devineescapes.com
Stone fireplace in Irvington New York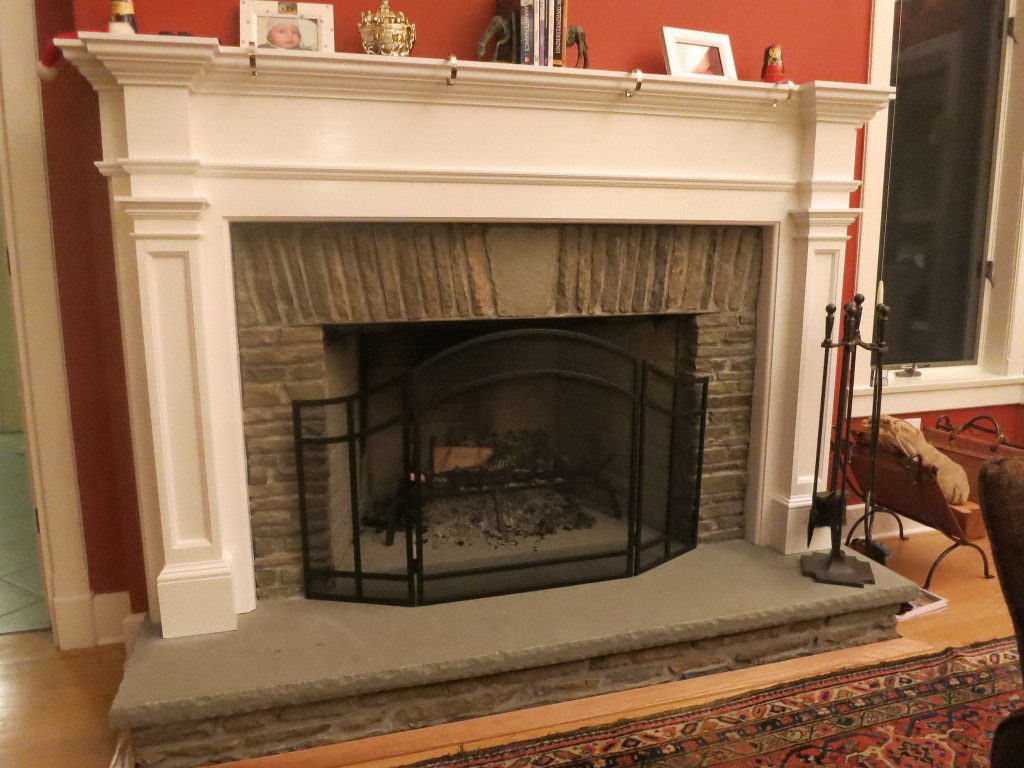 Stone Masonry in Westchester New York
Well the cement is not even dry on this one just yet. I'll update this photo in a week or so, after the mantel and trim carpentry around the fireplace is completed.
There's also a story behind this one, which I'll have to write up one day soon. Short version: the client had a photo of a fireplace that they had seen on houzz. They hired a local mason to duplicate the look and style of that fireplace but the result did not live up to expectations. So the home owner searched the internet for a stone mason whose skill and expertise is undoubted: they called in the Big Guns. That's me. Anyways, I'll have before, during and after photos of this one, with the full story, soon enough, soon enough.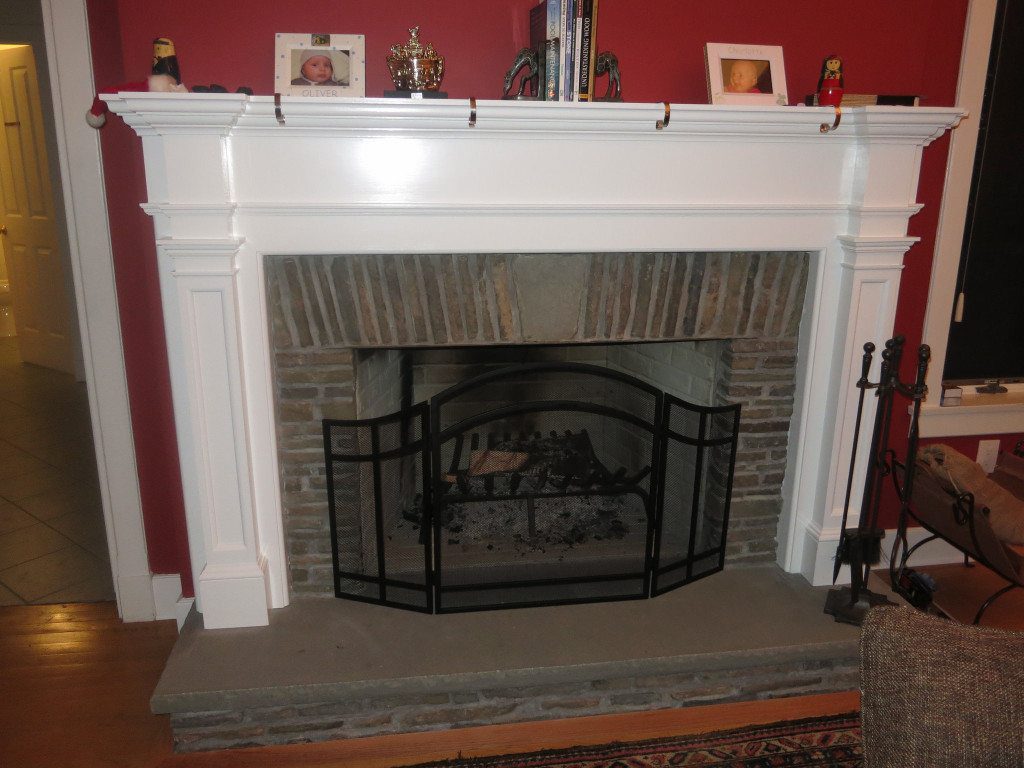 Fireplace in Irvington, Westchester county New York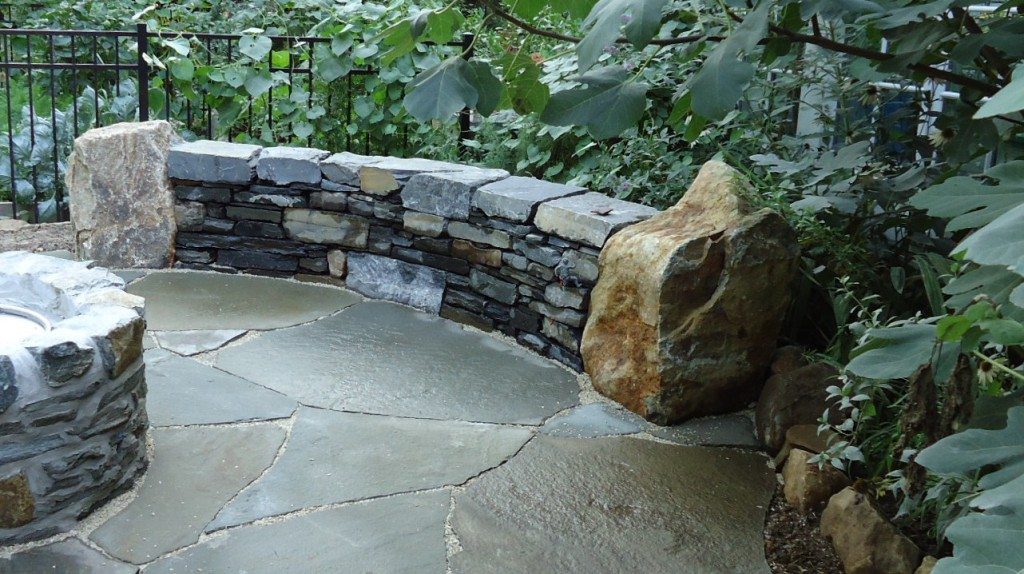 Your backyard retreat, warm and natural setting, built from all natural materials.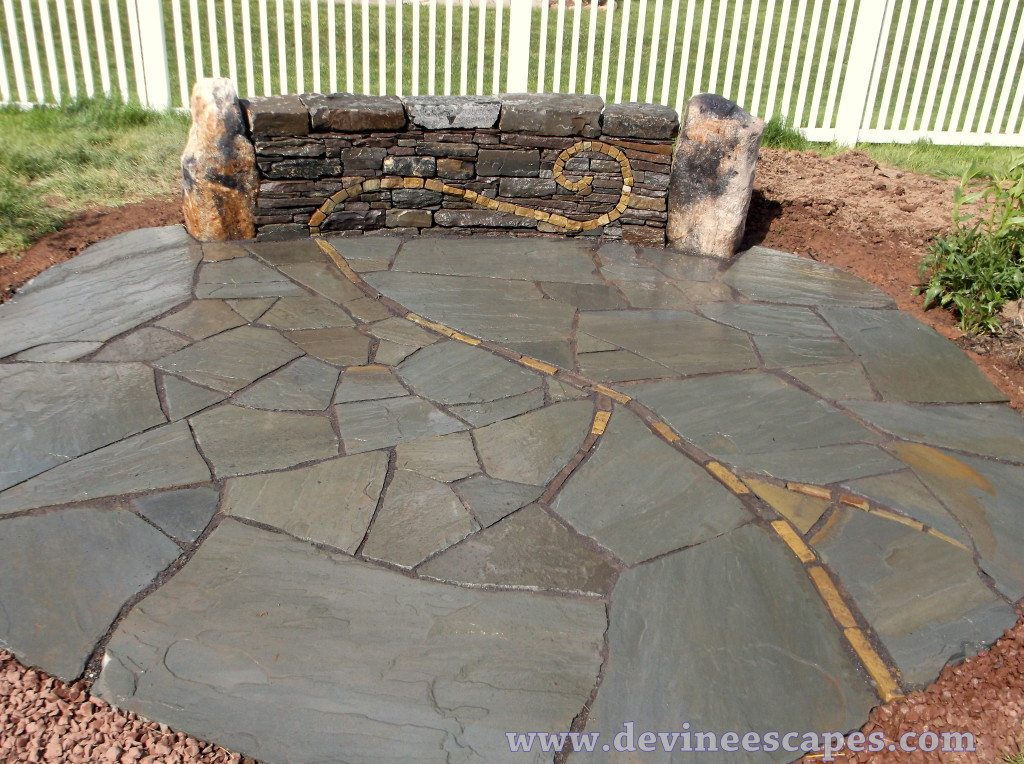 Imaginative and artistic landscaping
Flagstone Patio repair in Hartsdale, NY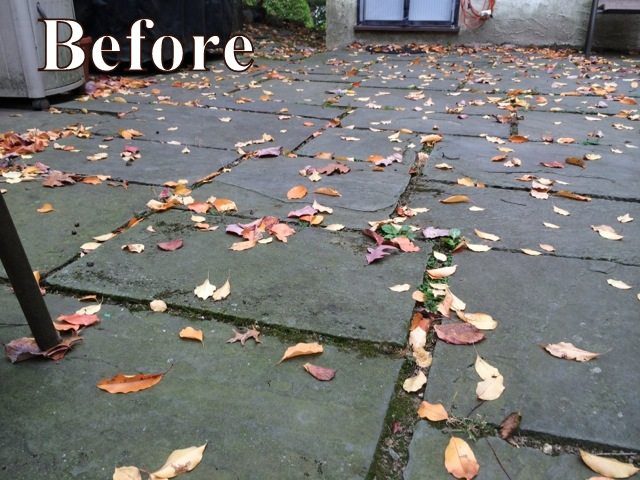 Here's a patio we repaired in Hartsdale, Westchester New York
It was a dry laid flagstone patio, set on a gravel foundation in Westchester New York. The patio was actually pretty well-built to begin with, but over the course of 25 years, things eventually need some maintenance. This flagstone patio had become a bit un-level, with some stones too high, others too low, creating not quite a tripping hazard, but to walk on the patio you might stumble a bit. Also, the stone dust in between the flagstones had largely washed away over the years.
If I was building a brand new patio like this, in Westchester NY, the main thing I'd do differently is that I'd have made the flagstone joints just a bit tighter.
After: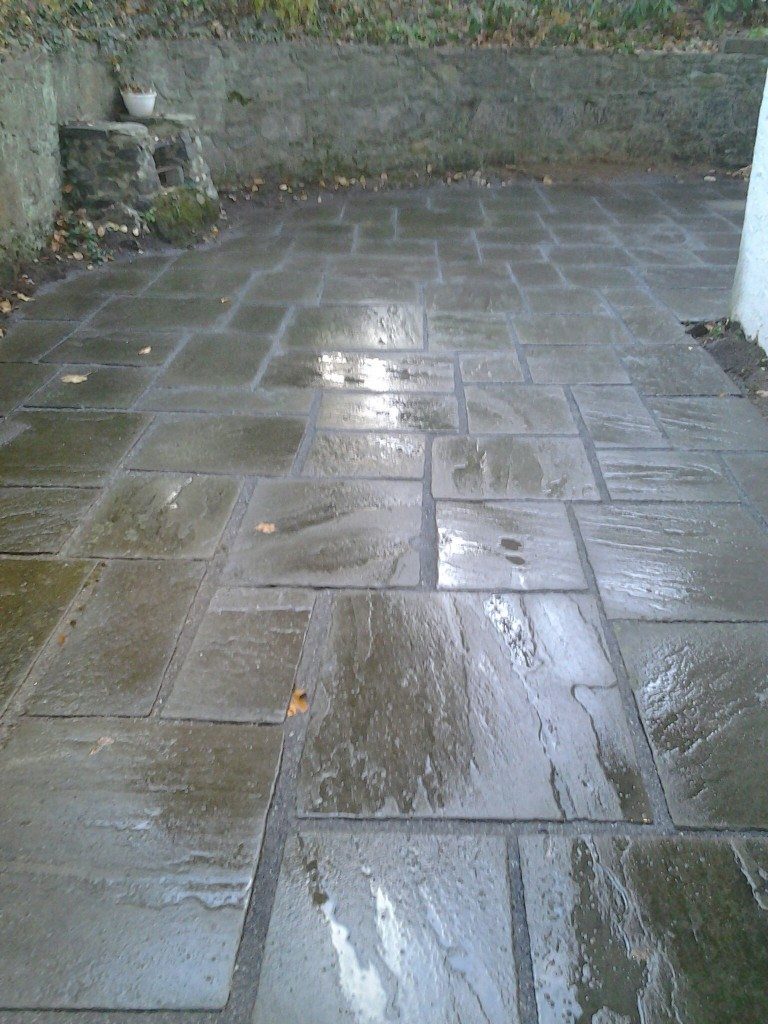 Here it is after repair. Simple job. We leveled off the stone and re-filled the joint material. By that, I mean to say that we lifted up about 90 percent of the stones and set them level again, then we re-filled the flagstone joints with stone dust. No big deal. Took me and two guys one day, cost the client about one thousand dollars.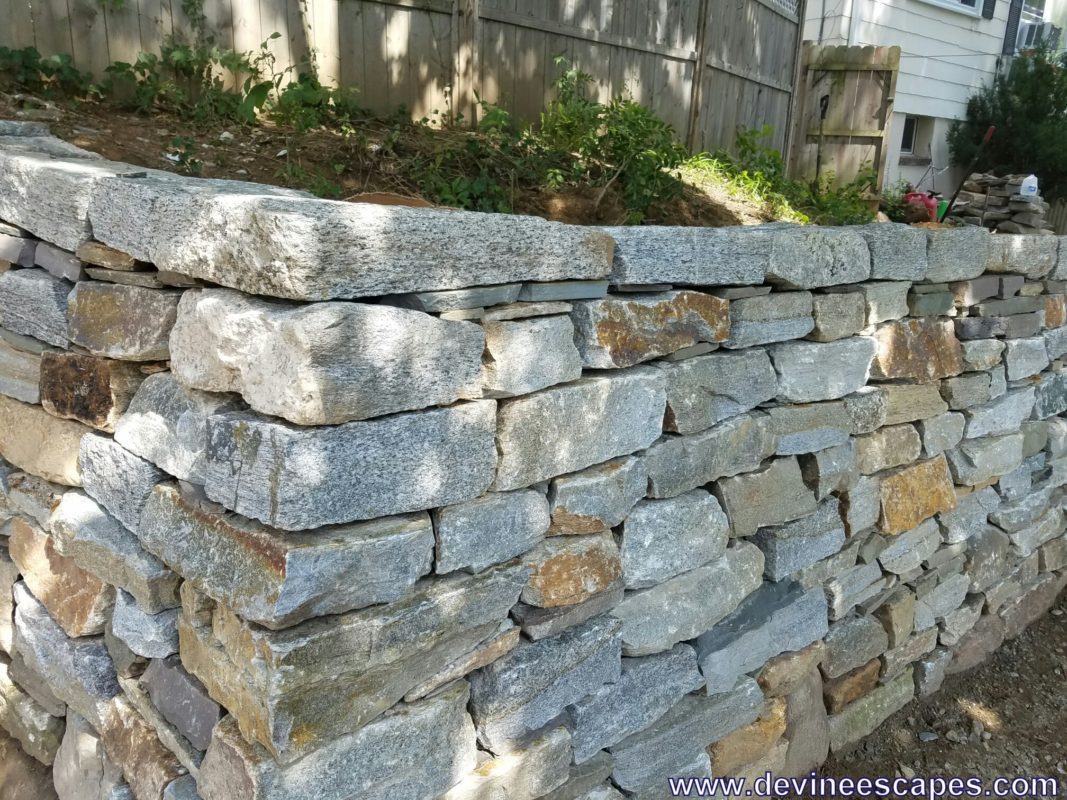 Dry stone wall in Yonkers, Westchester county, New York.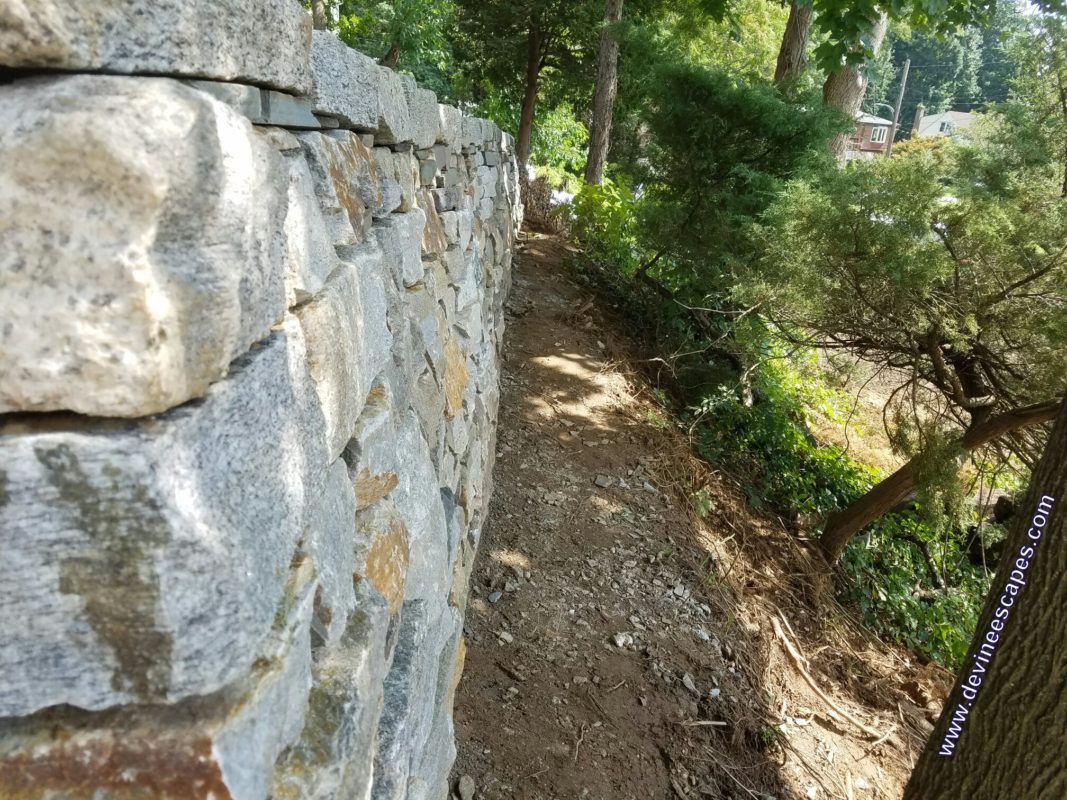 Hardscaping services in Westchester NY include:
Natural stone, traditional, real stone masonry. We cast a wide net and regularly do projects in the Main Line area, the Poconos, and Westchester New York. Occasionally I'll travel even further, but my general serving area includes:
Devon PA | Chester Springs PA | Irvington NY | Yonkers NY | Westchester NY | Bryn Mawr PA | Paoli PA | Limerick, PA | Collegeville PA | State College PA | Palmerton PA | Haverford PA

What else can I do for you….?