Devine Escapes was founded in 2007 with a mission to create top-level natural stone landscapes which excel in structural longevity and aesthetic beauty. I have 19 years experience in masonry and landscape construction and an extensive background in the arts which I bring to the table in order to fulfill this mission, enabling me to provide Collegeville with world-class landscaping.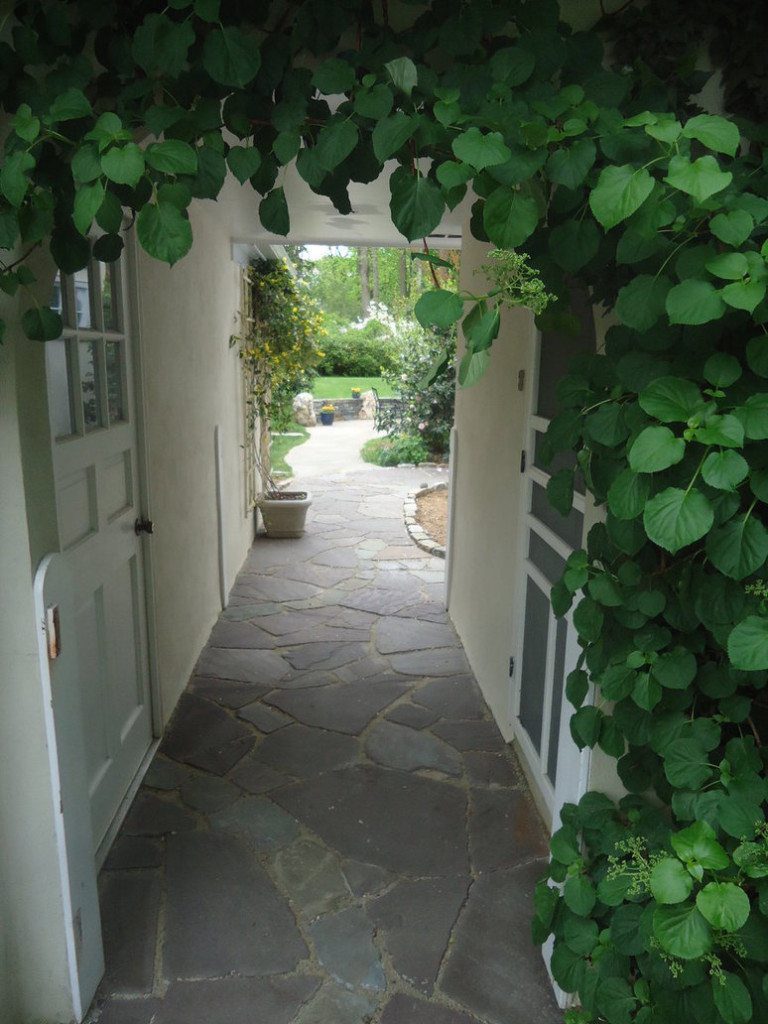 Collegeville Landscaping
Natural flagstone patios and hardscapes. Stones are well fit, according to traditional techniques of stone masonry.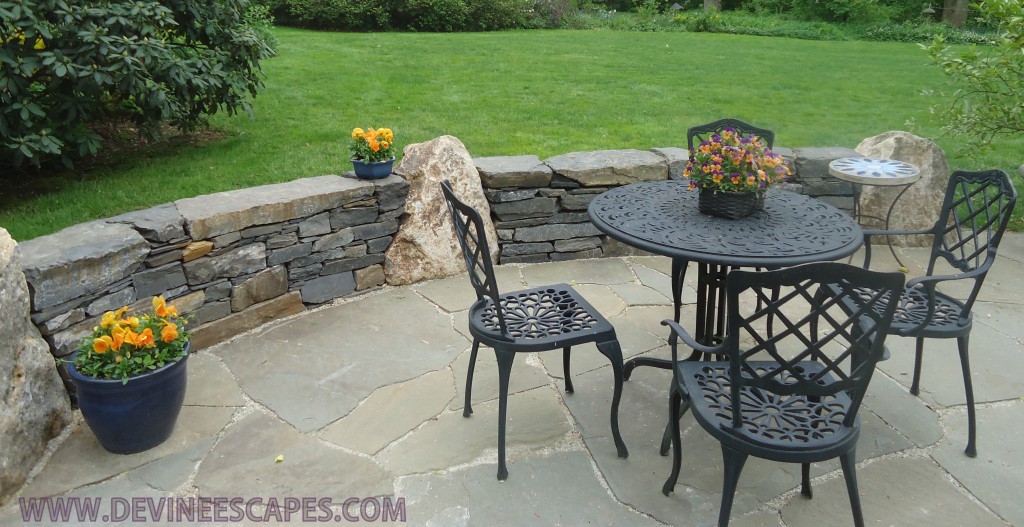 Each patio is customized and tailored to fit the individual client. We can do warm and rustic, old-time charm…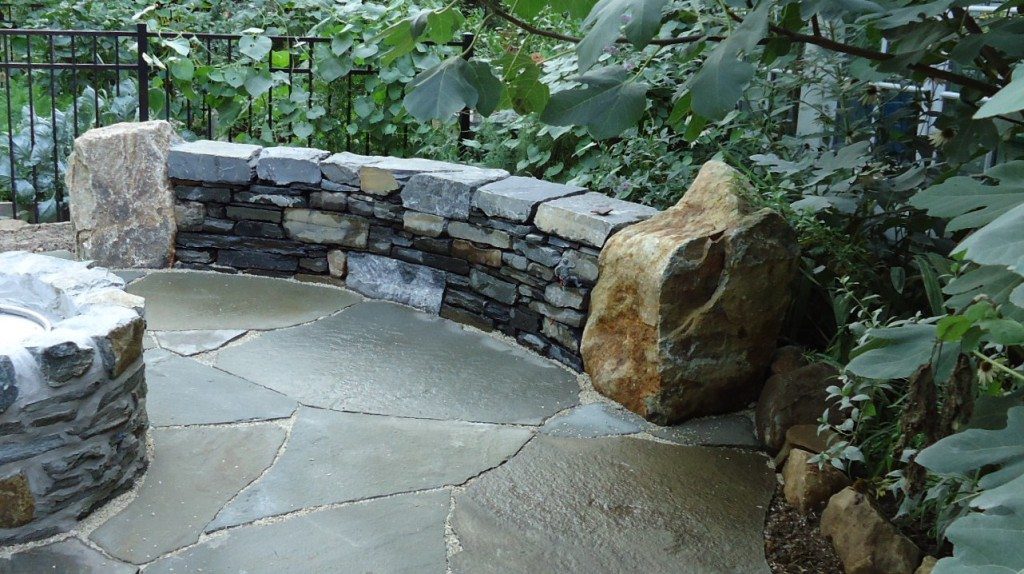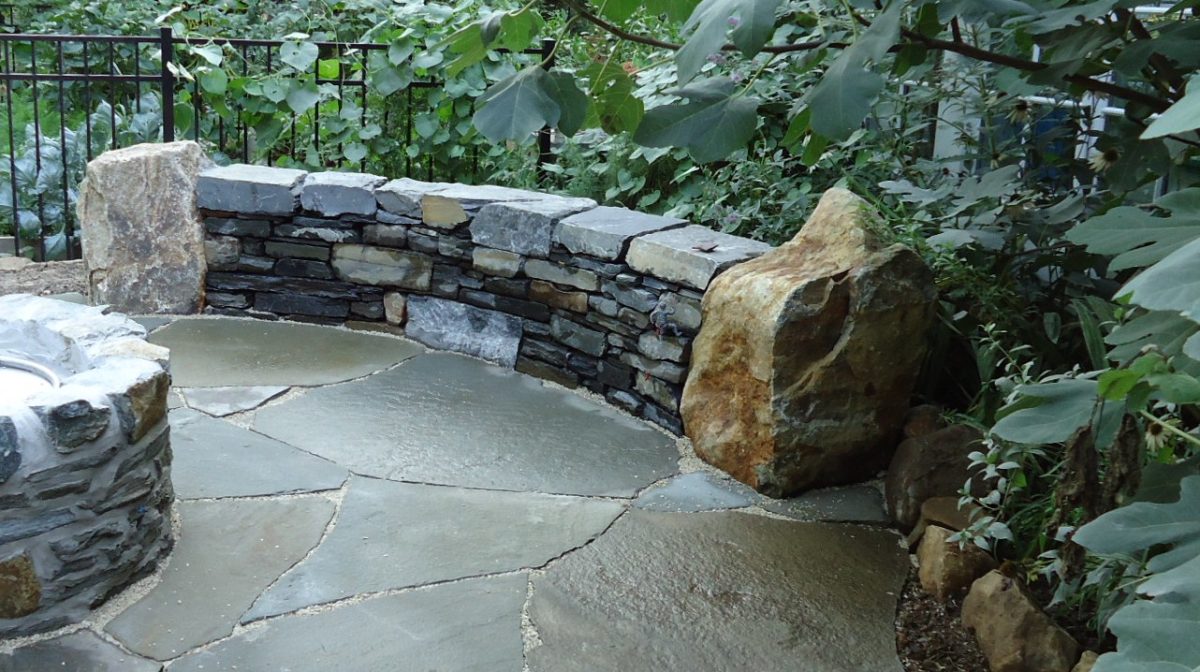 …or sleek, formal elegance.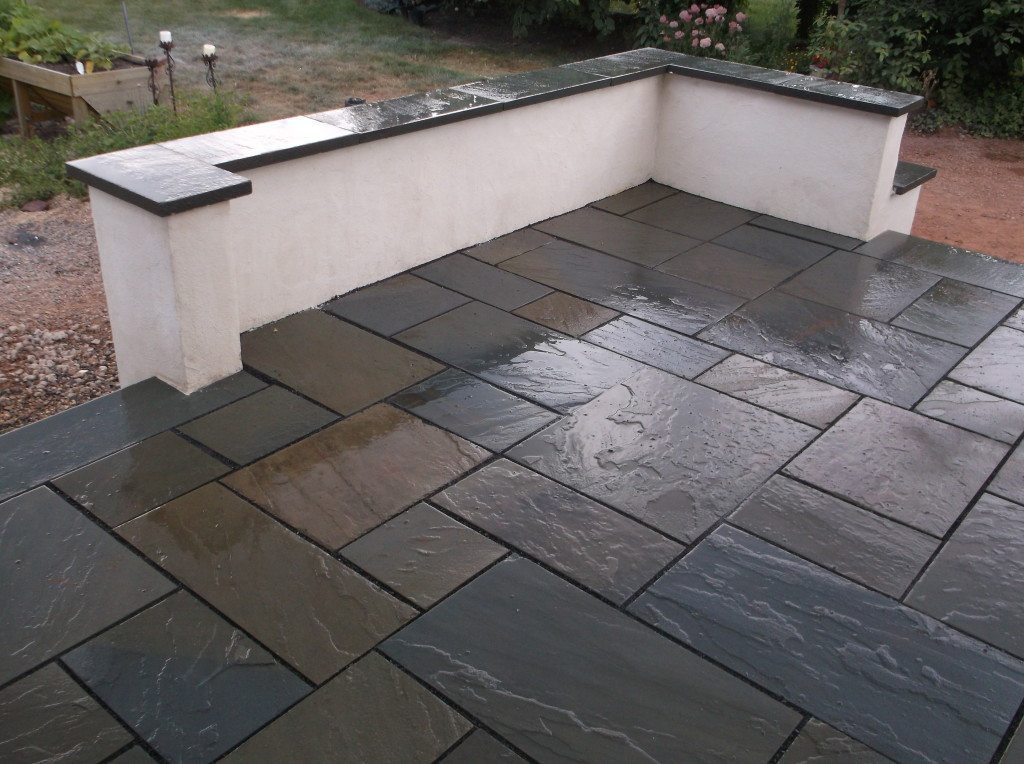 With time-honored, time-tested skill, with great vision and imagination, there's not much that we can't do…..with stone.
We are able to handle Collegeville's landscape needs. From thousand square foot + patios, complete with walls, fireplaces and all the trimmings for palatial estates, to simple garden walls that only take me a day to build, or small masonry repairs. Just get in touch and let me know how we can help.
Natural Flagstone walkways in Collegeville PA
artisan stone work in Collegeville
No plastic, no geo-grid, pavers or faux stone, no need for plastic edging. All real, natural stone and traditional landscape and masonry craftsmanship.
I like to build things into their landscape, make stuff that belongs where it is. A good half of what I do is observe the existing landscape, listen to the client and then visualize.  The actual building is nominal, in comparison. I am deeply engaged in this work and truly love what I do. Hopefully, it shows.
My Collegeville clientele of course appreciates the way I go about things, very much in fact. Here's what some of them have to say.
Artistic Landscaping In Collegeville PA
Yes, I do like organic, flowing shapes. Having been involved with stone work for many years, I find myself now in a space where I can create new forms, that are still true to traditional methods and standards of construction. Whimsical and artful designs that are still built to last, respected by artists and trade-people alike.
Plowing snow is kind of fun, it's what I used to do every winter. Nowadays I prefer to spend the winter coming up with something new, like a new type of sculptural garden art, for example. This past winter I built two stacked stone landscape vases. Functional landscape art pieces, they are built with elegantly flowing style and also serve as planting vessels. Would you like one of these in your yard? I bet it would look great there! I have many variations on this theme in mind–call me over and have me design some amazing stuff, just for your space.
Landscaping services available in Collegeville PA include:
This is special niche work. Only natural stone, only traditional, real stone masonry. As such, we cast a wide net and regularly do projects in the Main Line area, the Poconos, and West Chester New York. Occasionally I'll travel even further, but my general serving area includes:
Devon PA | Chester Springs PA | Irvington NY | Yonkers NY | West Chester NY | Bryn Mawr PA | Paoli PA | Limerick, PA | Collegeville PA | State College PA |
If you are looking for a landscaper in Collegeville Pa 19426, then fill out the contact form below or call me at 610-301-4269 today!
Tell me about your project and I will be in touch soon!