Articles written about Devine Escapes and stone artist Devin Devine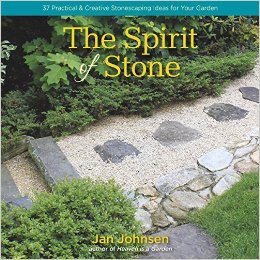 New book, the Spirit of Stone by Jan Johnsen features an example of my work.
Review

This is a great idea book and handy reference, for landscape designers, stone masons, artists and gardeners. It's also a coffee table book. An art book that you can flip through just to gaze upon the pretty pictures. But unlike most coffee-table type books, art books and garden books, it is not huge in size, I believe it is 8″ x 8″. This makes it conveniently fit inside of a backpack or briefcase–which is awesome if you're an industry professional such as myself and wish to carry the book along with you when meeting with prospective clients. It also keeps the price down to a very reasonable fifteen bucks. For a full-color, fully illustrated hardcover garden book–not too bad.  continued
Stacked Stone Garden Sphere is a Splash of Color
by Anne Balogh

A ball of living energy, made from multiple colors of stone swirling about," is how artist Devin Devine describes his latest garden art creation, a large 4-foot sphere made of fragments of stone arranged in a circular eddy of waves. His company, Devine Escapes in Effort, Pa., specializes in using natural stone to design unique and inspiring outdoor landscapes. Artistic projects such as this one make up about half of his

work, with the rest of his time devoted to building flagstone patios, walls, and other types of hardscaping.
…continue reading at Garden Design
Meet Eco-artist Devin Devine
by Nicole Reisinger
From flagstone walkways to natural stone benches, eco-artist Devin Devine's masonry marries nature's beauty and technical architecture with his artistic nuance.

After starting his business, Devine Escapes (www.devineescapes.com), in 2007, Devine set off on a mission to create intricate landscapes with an eco-
logical conscience. Based in Effort, PA, Devine operates with 19 years of experience in masonry and hardscaping.

The Friends of Brookside Gardens recently commissioned Devine to install a dry-stone sculpture to commemorate 20 years of supporting Brookside Gar-
dens. In the Fragrance Garden near the maple terrace, Devine's stacked stone sphere exudes an enduring presence.
Continue reading the Washington Gardener here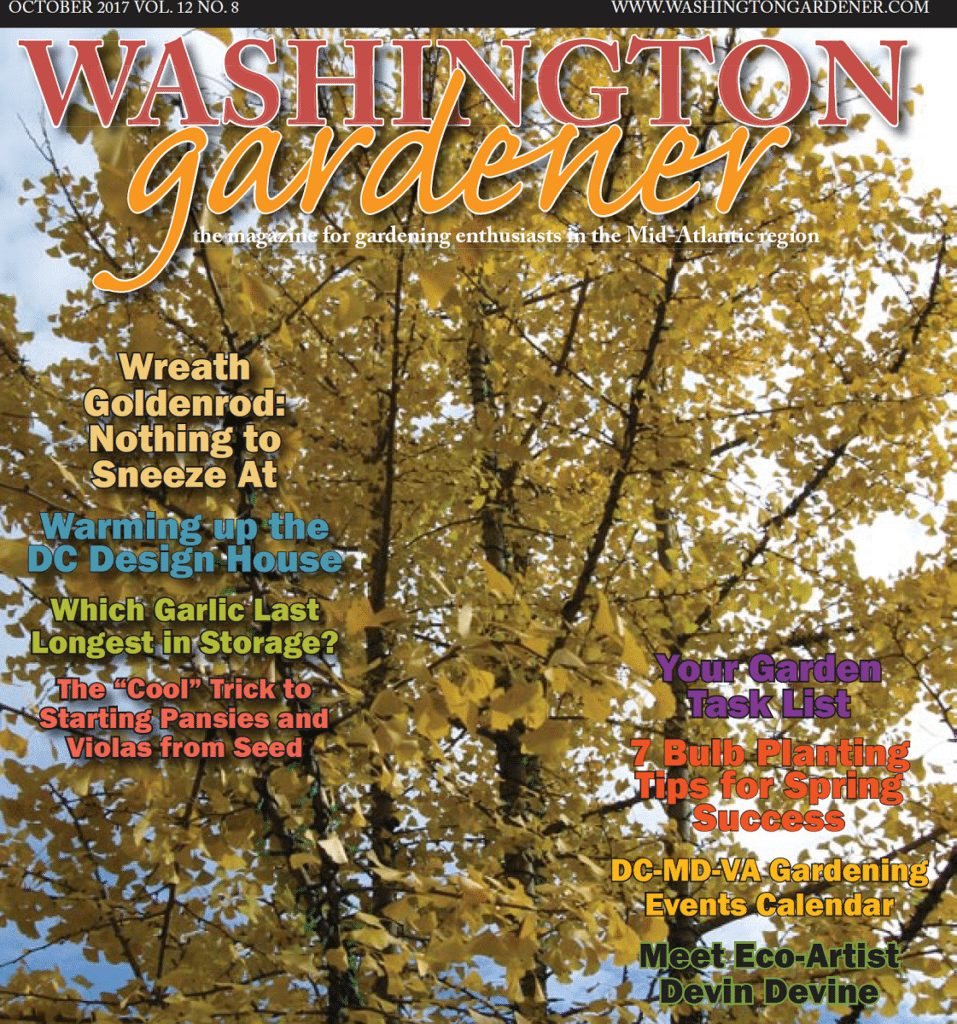 Effort artist takes possession of block of marble linked to 1962 Stroudsburg murders
Andrew Scott
It's a mute piece of history, standing about 16 inches tall, nine inches wide, nine inches thick and weighing about 100 pounds.
If this block of marble stone could talk, it might tell a listener about how it came into existence. It might tell about the sculptor who owned it more than 60 years ago, how neighbors considered him odd and whether he truly was the one who murdered his wife and daughter and set their Stroudsburg home on fire before vanishing, reportedly being heard from only once afterward and never to be seen again.
Artist Devin Devine of Effort is honored to be its current owner.
"Every piece of stone has a story," said Devine, 38.
Fronting on a dirt road secluded in the woods, his yard is occupied by the stacked-stone vases, urns and other works he has created, along with collections of stones waiting to be stacked into new works of art.
….Continue reading at the Pocono Record
Here's an article from Twisted Sifter:
Believe it or not, these incredible stone garden spheres were created without any glue or concrete. In fact, the spheres were made of carefully stacked stones and the entire structure is supported and stabilized by its own weight.

The dry stone garden spheres are made by artist and stone mason Devin Devine who is based in Effort, Pennsylvania (and is available for private commissions across the country).
Expert taken from Twisted Sifter
And one from Germany:
They even called me a "Stenen Poeet"–with umlauts. Thank you so much for the umlauts Germany!
Okay, I'll let google translate this one:
After working 10 years as a bricklayer and tuinaanlegger American Devin Devine began his own company in 2007. He hoped that if he could share in his own time that he would have more time for making art. Instead, he made art his work. He began to study the prehistoric method of dry stacking stone, where structures are built without cement in calculating way to lay the stones so that they are balanced by their own weight. He can even make huge spheres with beautiful wavy patterns without it falling apart.


Devine began his experiments because he wanted to create inspiring gardens that radiated harmony with nature. He also has almost all the stones from the local area. His spherical display images with wavy pattern and stones in various shades a sense of calm and fit beautifully into their natural environment.


Devine also has a fitting name for his profession: his first name is actually Peter, which means 'stone' means and his middle name and surname, and Devin Devine, both mean 'poet'. So he makes poetry of stones.
Bulbs and

benches.

Making the dumplings, according to Devine a nice challenge. Especially halfway there spoke of collapse and it is therefore important to get just right the flow. There is therefore quite a few calculations beforehand to his work. Besides these beautiful bulbs there

are other

garden

projects in which he makes use of dry stacking, such as benches, patios, walls and

vases

.
Funny things happen when you use online translation software. We can assume "dumpling" is supposed to refer to my spheres.
Here's one in Italian:
Le incredibili sfere realizzate con frammenti di pietra di Devin Devine
Here, let's let google translate that for us:
The incredible stone spheres made with fragments of Devin Devine

Creates balls of stone fragments that take form concrete without using it, nor any type of glue.

With bare hands, the artist and stone mason who lives in Pennsylvania Effort fits dry between them sized stones, forms and colors, creating a spherical structure that is maintained in equilibrium due to its weight stresso.

Devine said that the greatest risk of collapse of the sphere and in the work place is the biggest challenge Consists in being able to manage the moves of piled stones
 Oy, that was painful. I mean thanks, google, but next time I'm hiring a human translator.
And here's one in French:
Now I do not speak one bit of French, but I did just spend an hour perusing the art section of their website. They have a captivating collection of art, beautiful, from the ridiculous to the sublime and it's very cool to be featured among such works of art.
Veri Art
This is a cool art blog, made by a woman in Indonesia.
I'm giving Veri bonus points, for writing an original article with historical references, rather than copying what others have said.
Side note: no matter what I do, people keep putting out articles saying my work "never uses any cement ever". The real truth is simple: my work never requires cement. Sometimes however, I will use mortar or glue to make a customer happy, to make a piece portable, or to prevent vandalism.
Earth art, also referred to as Land art or Earthworks, is largely an American movement that uses the natural landscape to create site-specific structures, art forms, and sculptures. The movement was an outgrowth of Conceptualism and Minimalism: the beginnings of the environmental movement and the rampant commoditization of American art in the late 1960s influenced ideas and works that were, to varying degrees, divorced from the art market.