stacked stone vases
I built my first stacked stone vase in 2014.  This was the realization of an idea that I had had burning in my mind for a couple years by that point. In the winter of 2012/2013 I had built my first dry stone sphere, a swirling ball of living energy. After that I wanted to continue with the concept and create a more complex form, while still using the flowing stone concept.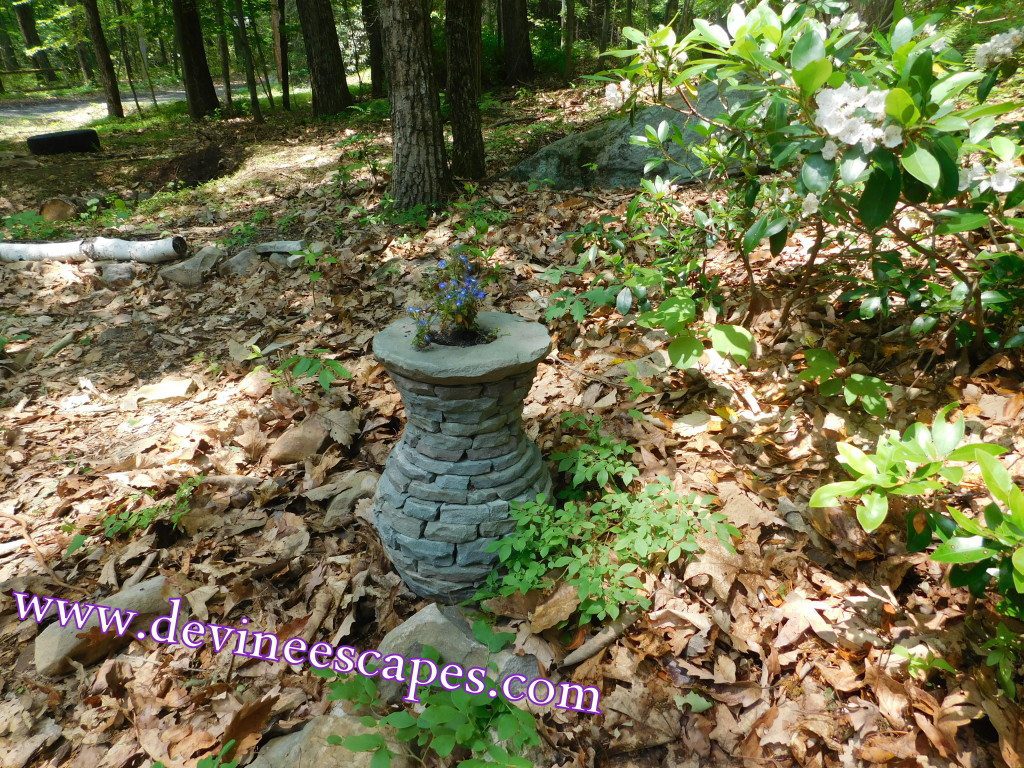 Level-stacked vases are also available.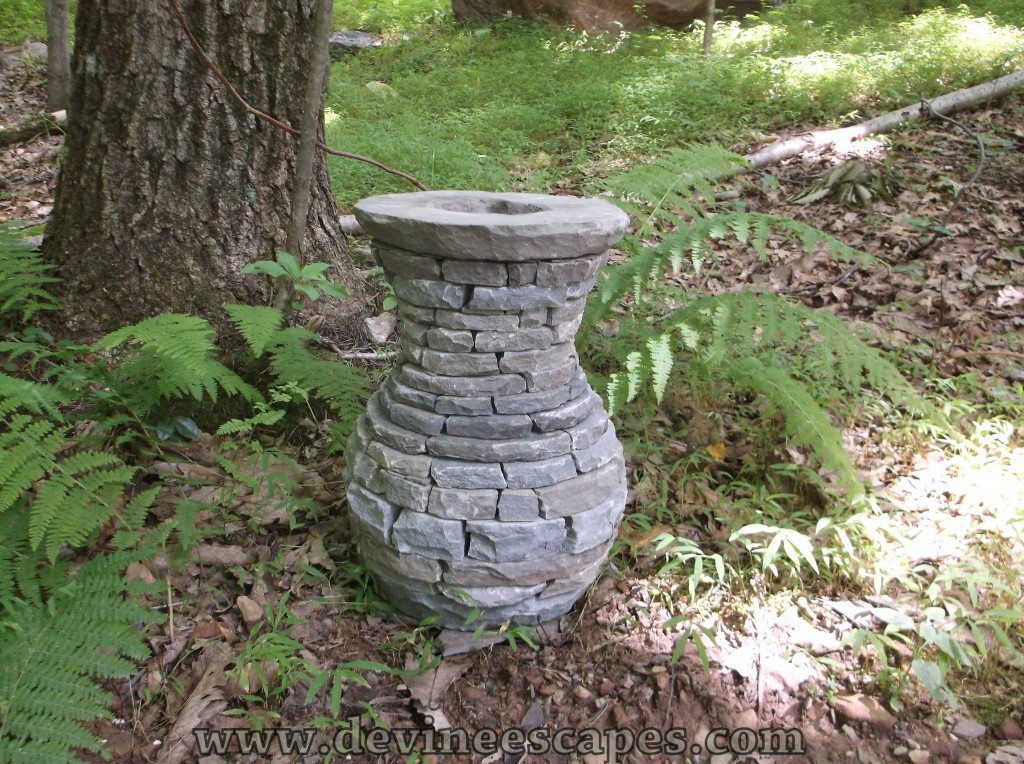 For my day job, I build flagstone patios and dry stone walls. Then, when time allows, or when a client commissions a sculpture from me, I take the leftover fragments of stone from these masonry projects and I build vases, spheres and other sculptural forms with them.
.

Others are actual planters. These stacked stone vases have a hollow included and are intended to serve as functional planting vessels. Barrel shaped, urn shaped, vase shaped, all can be built to serve as planters, or they can be built solid, with no void in which to house a plant.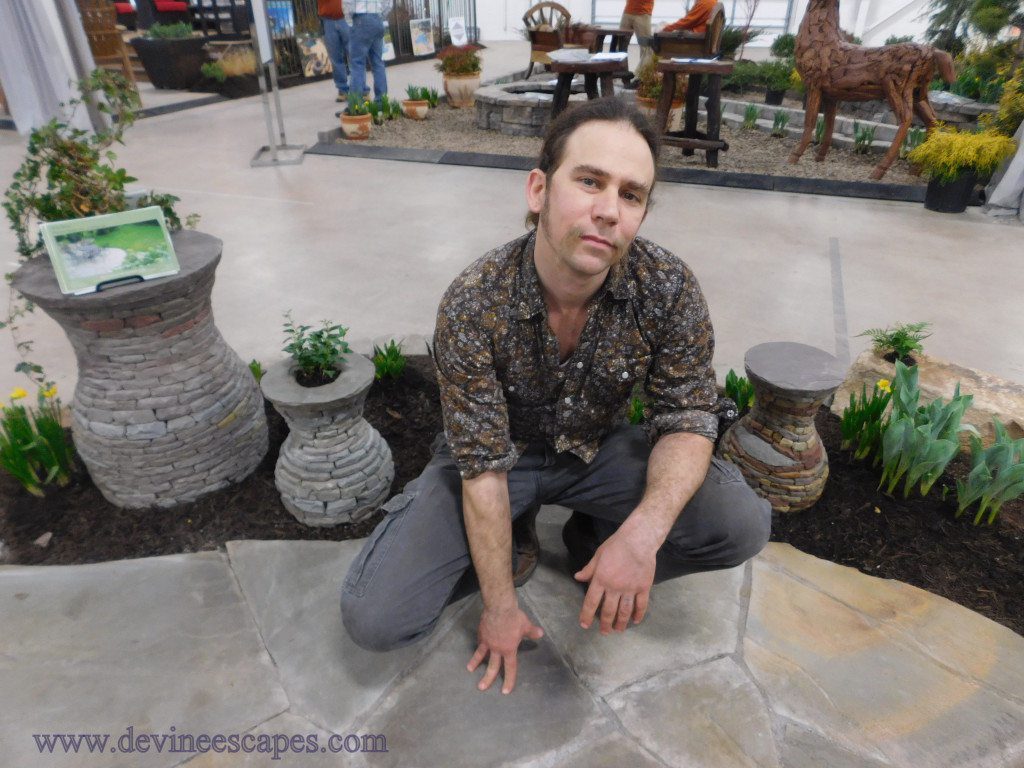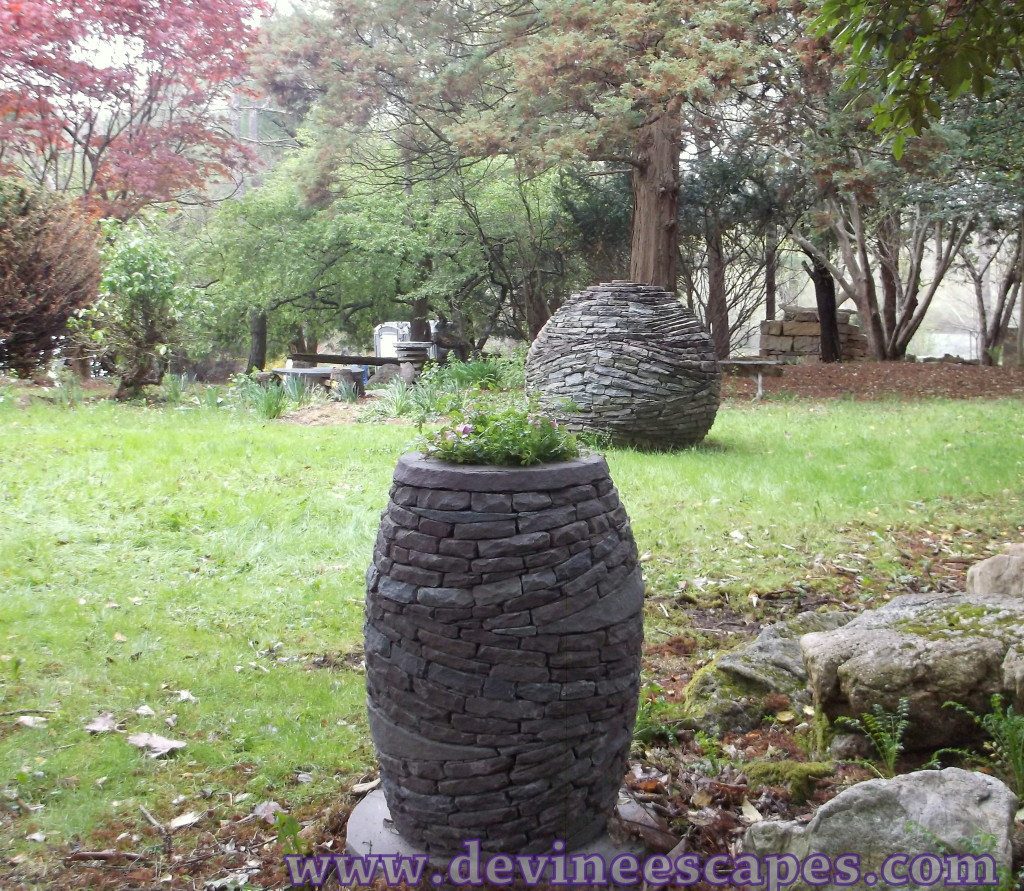 My stacked stone sculptures, spheres and vases have been featured in garden design .com and other articles online, books as well as magazines. My works can be seen in Public at Stonehedge Gardens Tamaqua PA, Brookside Gardens Silver Spring MA, and Burgess Park, in Glenmoore PA.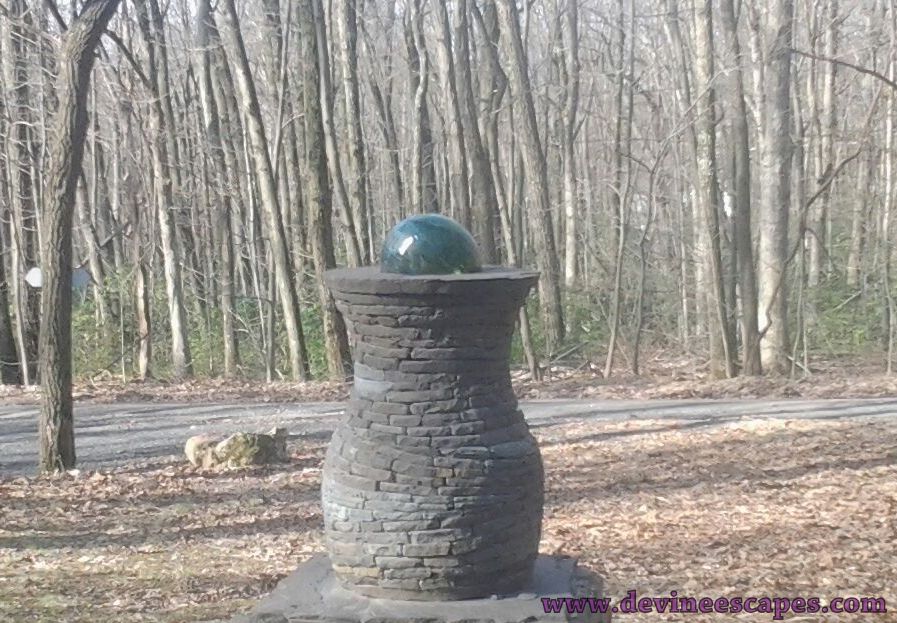 These stacked stone vases are all portable. They can be shipped from my workshop to your location, or they can built on site and directly incorporated into your landscape.
Call 610-301-4269
Email: devin@devineescapes.com