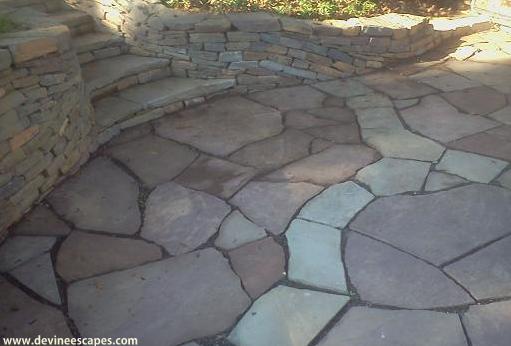 Devine Escapes
610 301-4269
contact us
Wholesome Inspiring Spaces
Built with Stone, Art, and Passion
---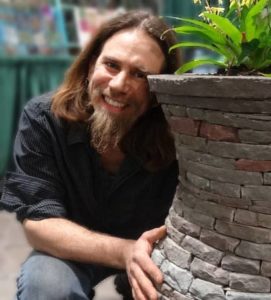 Local natural stone materials turned into comfortable inspiring, outdoor space

Hardscapes designed to fit with the surrounding environment

A space that encourages spending time outside

Individual attention focused the entire project and every stone
---
Our Stroudsburg Flagstone and Stone Patio Business

Stroudsburg Stone patios that stand the test of time
Flagstone patios are what make colonial America, colonial America.  With Stroudsburg's founding in 1738 it is rooted in colonial America.  Colonel Jacob Stroud who laid out Stroudsburg in 1799 would be proud of what Stroudsburg has become and how the heritage has been preserved.  Even more important, flagstone patios are the choice of discriminating homeowners in Stroudsburg.  Stone patios use natural, local materials, wear extremely well and provide lasting beauty.
Devine Escapes starts with flagstone and adds art and artisanship to create fine crafted patios and walls that are built to the highest standards and constructed for harmony with the environment and raised to a level of art.  Our love of stone and art come together in your yard and we love it.  So will you.
---
Dry stone wall and flagstone patios – Stroudsburg residence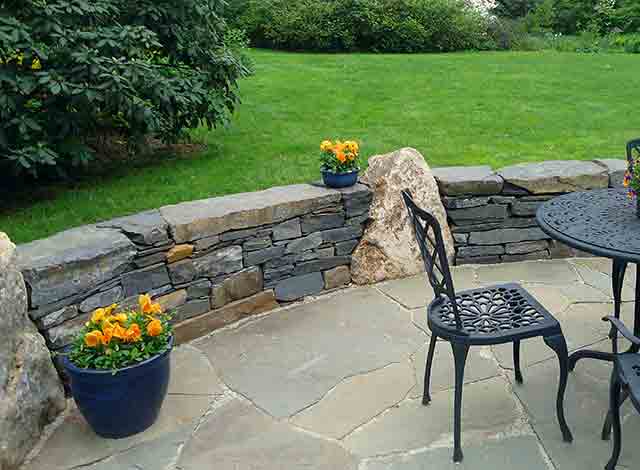 I love making art out of stone.  Notice the fit of these Stroudsburg flagstones, the color balance on the tiles and the variation in size and angle.  It's all done to create a mood and a feel.  It is offset by the darker blue stone and offsetting rust wall stones.  The wall uses a tight fit dry stacking method to create the traditional colonial look and feel.  The wall sections are broken up with odd angle boulders creating a unique rhythm to the wall.  Fitting the wall stones uptight against the boulders brings harmony and a tightness/solidity to the structure.  Finally, the wall is capped with large flat rocks to create a seating area and give the whole wall heft and substance.  The result is a Stroudsburg flagstone patio that leverages the landscape, the landscaping, and the home's exterior.