I want your flagstone patio to look good.
To that end, I now offer phone consultation services.
I want to help you–if you need help repairing the work of a professional who maybe was not quite as professional at flagstone as he claimed, or if you need help doing a brand new installation, or whatever. Either way, I'm here to help you with your DIY flagstone hardscape project!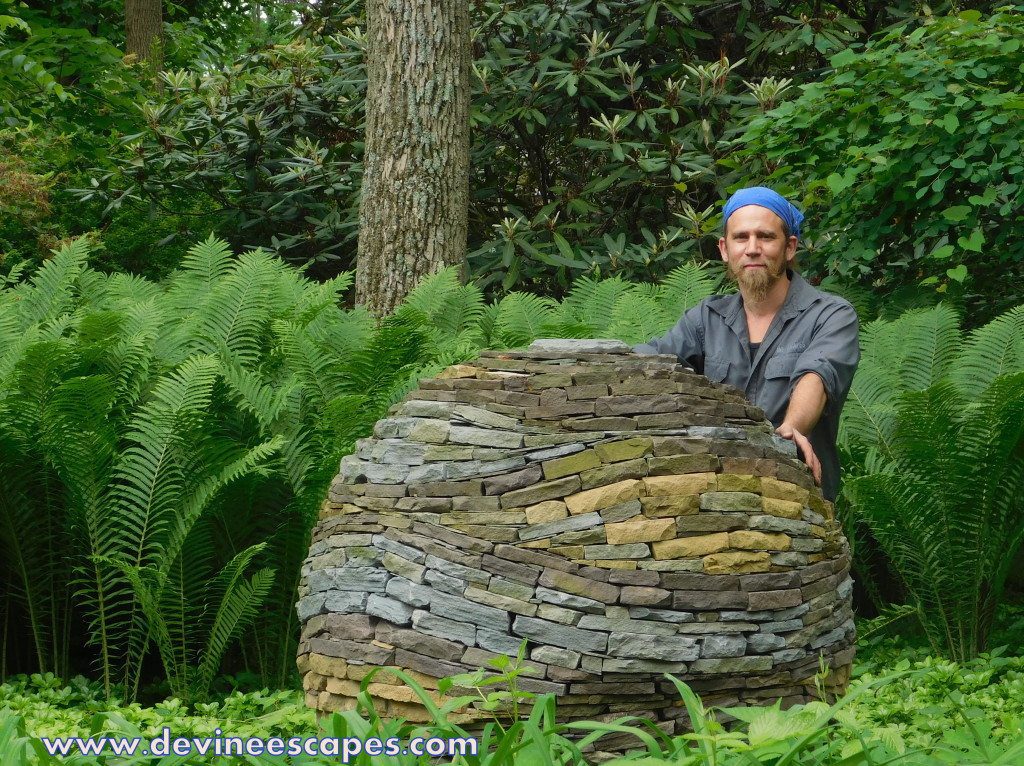 It pains me, to see flagstone get a bad rap. It pains me, when flagstone is laid in such a way that people call me and say that their patio is a "maintenance nightmare". I've heard and read that very phrase, more than once.
But never  from one of my happy customers. I build my flagstone patios with heart and with gusto. Now, with my patient advice, you can DIY your own flagstone patio, in somewhat similar fashion!
DIY flagstone help
I want people to know that flagstone is great for beauty and durability and ease of maintenance. Man, flagstone is just better than other patio and walkway options. Let's just be honest–flagstone totally rules.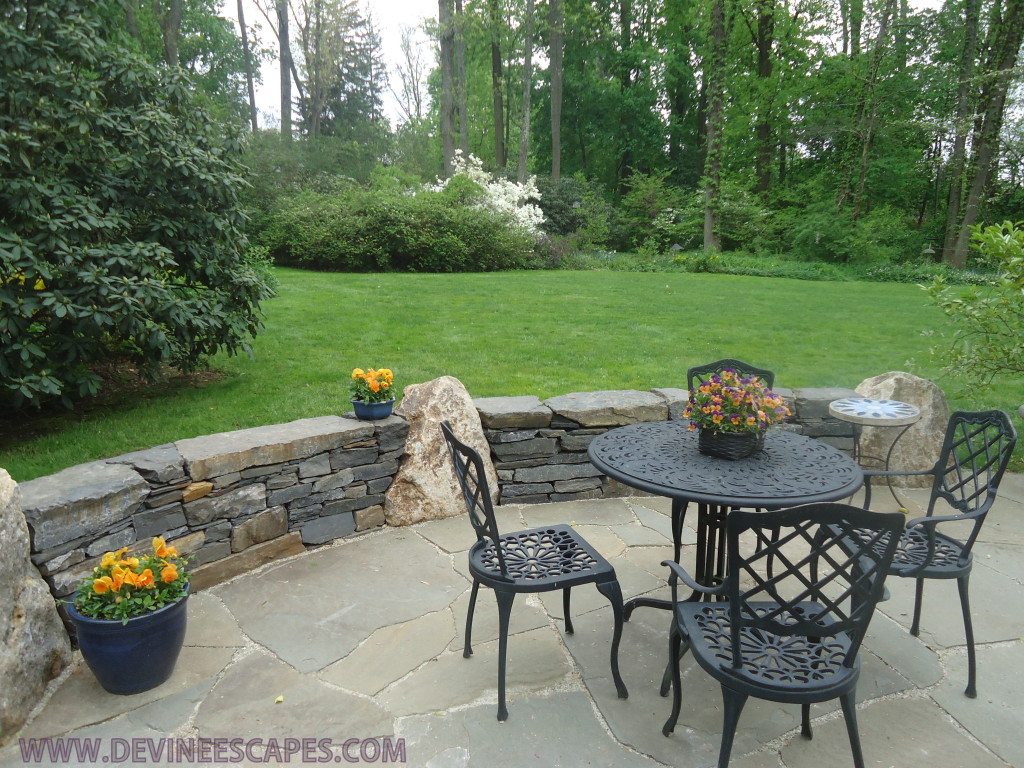 High Five! That's why I do my best to teach people like you how to build a flagstone patio.
Hi Devin,we did a consultation about  6 weeks ago as I was getting ready to  start my patio project.  …..I took your advice and bought some larger stones to help stability (they are the more orange colored stones). Just wanted to thank you for your blogs/site and excellent answers.  I'm happy to post this on your blog, but didn't see where I could add a pic.the joints aren't as tight as I'd like in some places,  but it's solid and will be great for many years. Thanks! JD, Charlotte NC
Nice job JD! That's quite a bit of a DIY flagstone project you took on. I'm very glad you took my advice and used some larger stones/got rid of some of the smallest stones. A patio should be nice and stable underfoot and smaller stones can be problematic. May your family enjoy the patio that you built for them for many, many long and happy years 🙂
DIY Flagstone and Hardscape help
My rates for DIY consultations are as follows:
$45.00 for a half hour consultation
$70.00 for a full hour
Monies are payable via paypal. Just deposit some money into my account, using my email address and email me to tell me your phone number. I'll tell you what my schedule looks like, you'll pick a time, and then I'll call you the appointed hour.
In one hour, I can answer all your questions about how to build your flagstone patio. In one hour we can cover:
any site specific questions, unique to your property
how deep of a gravel foundation will you need for your patio?
how thick of flagstone should you use?
Sand cement or gravel?
what about polymeric sand for your flagstone patio?
a general outline of how to build a flagstone patio
a specific plan of action for how to build your flagstone patio on your property
how to solve drainage issues
how to level out your flagstones
how to maintain your flagstone patio over the years
and/or any other DIY hardscape related questions
not just flagstone, but I can help with any hardscape question you may have
Easy peazy folks, easy peazy
devin@devineescapes.com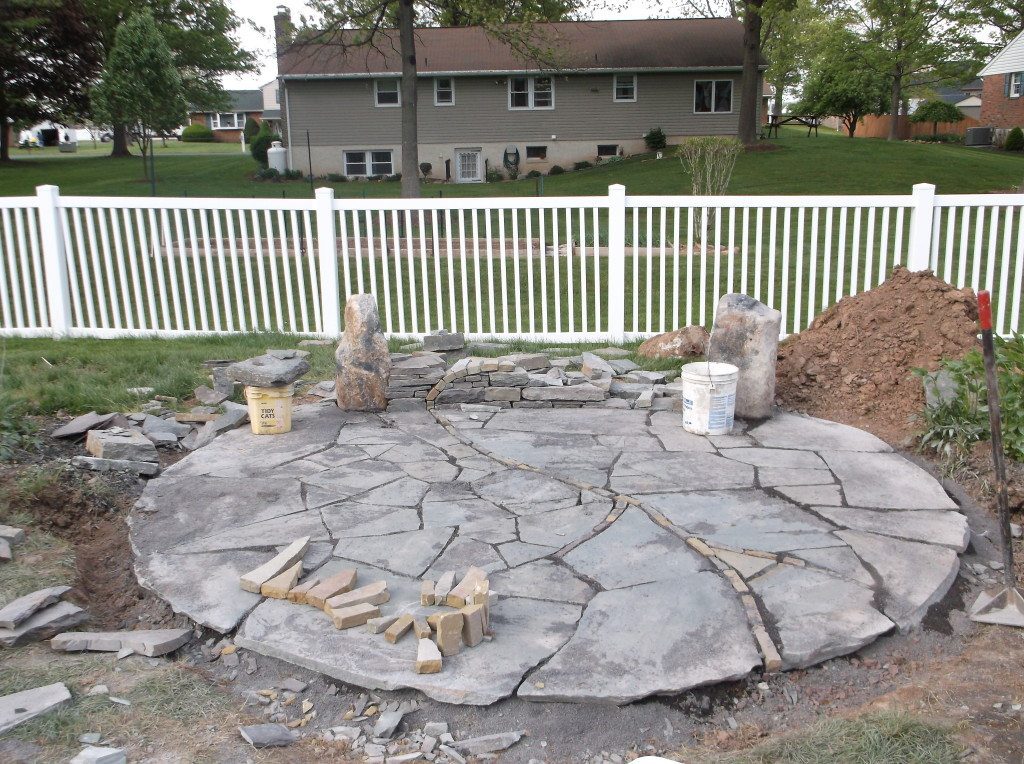 patio in progress