Brand New Stacked Stone Sphere Sculpture at Brookside Gardens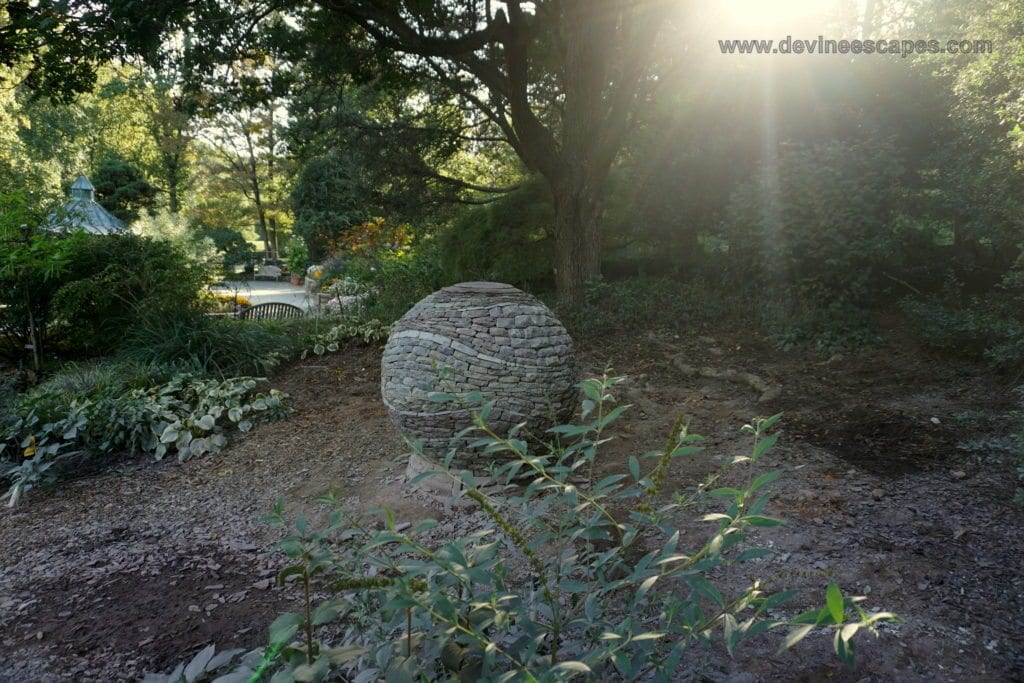 More photos, plus a blog post about this sphere, click here!
Dry Stone Spheres
Dry Stone Sphere, extreme close-up. State College Pennsylvania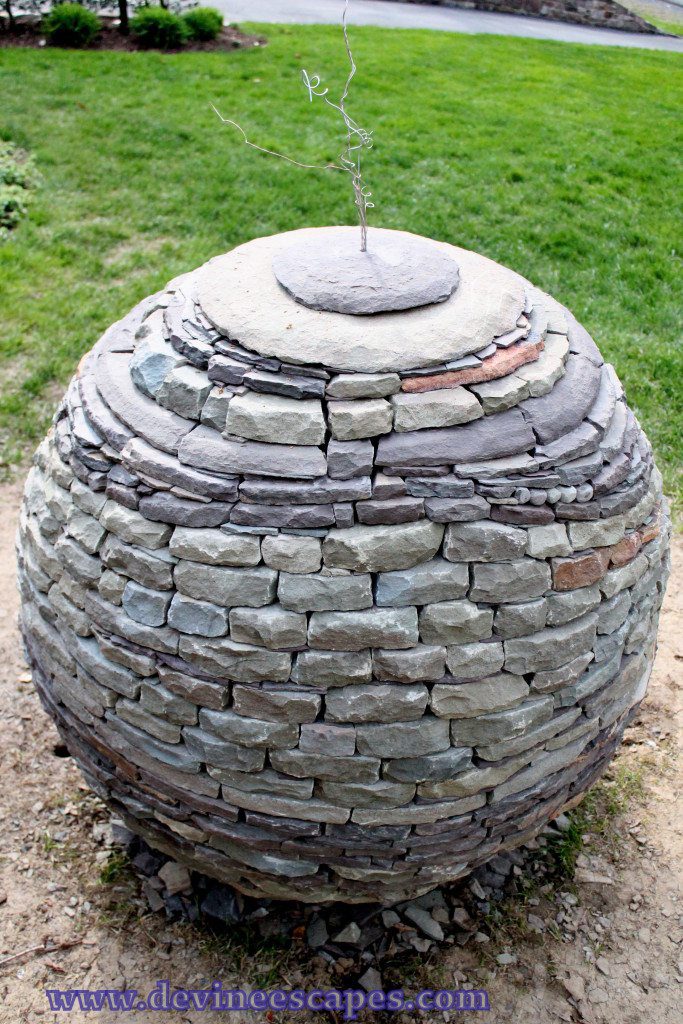 Hyperpsace Sphere the Thirdlymost.
I wrote an article about the building process, for the Sphere in State College.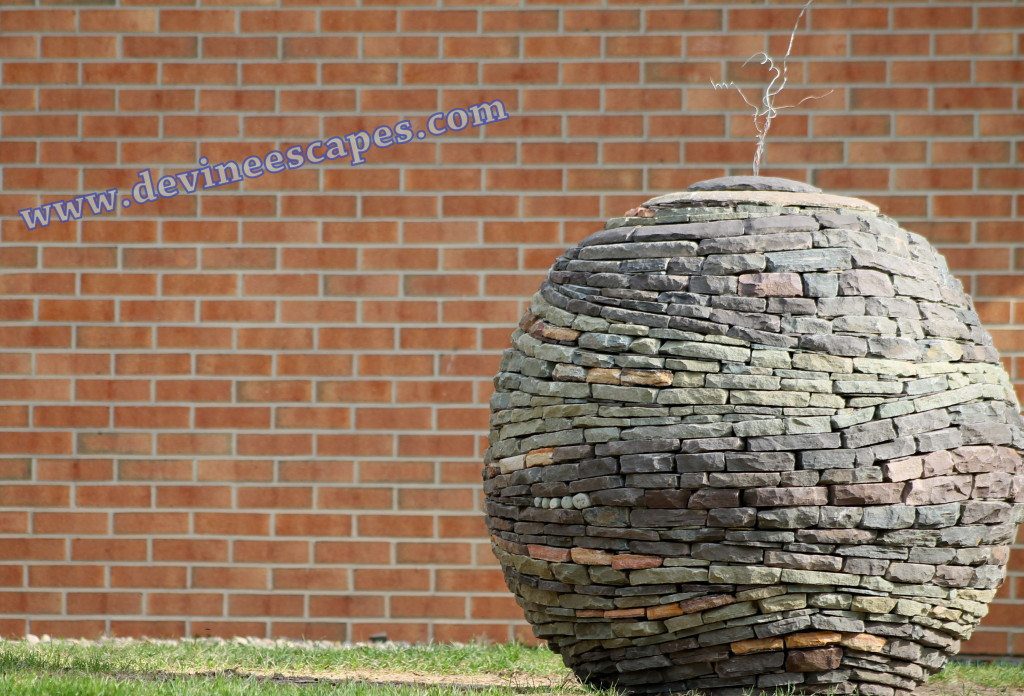 Visionary Eco Art Sculpture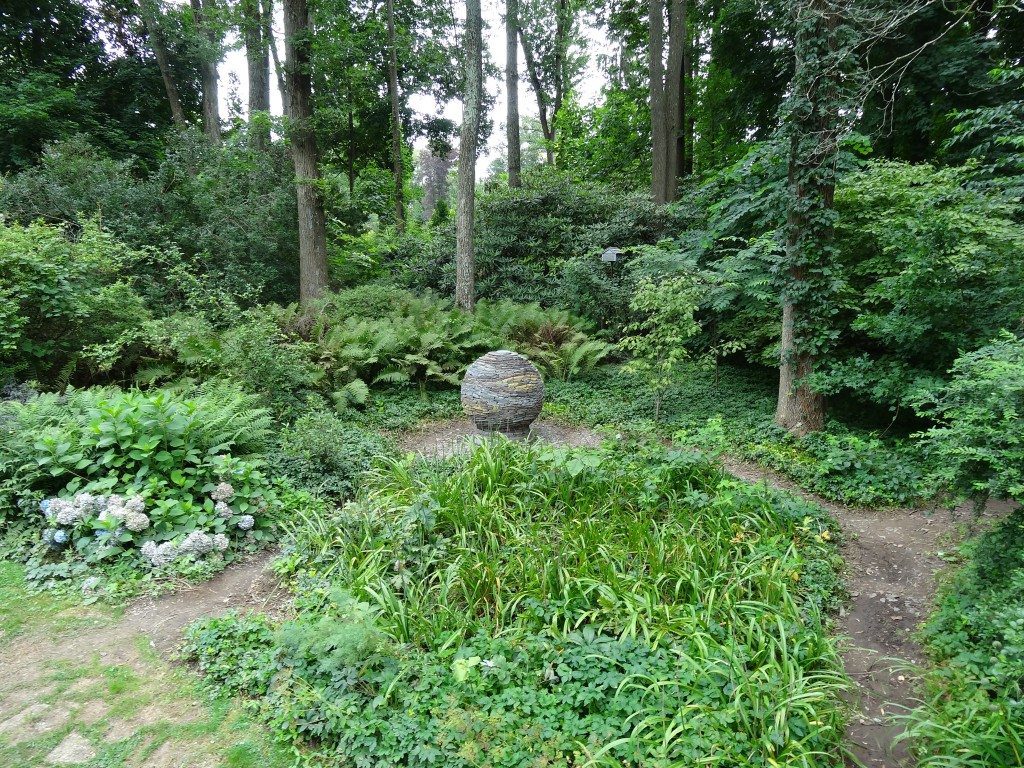 Here is an article detailing the building of this dry stone sphere.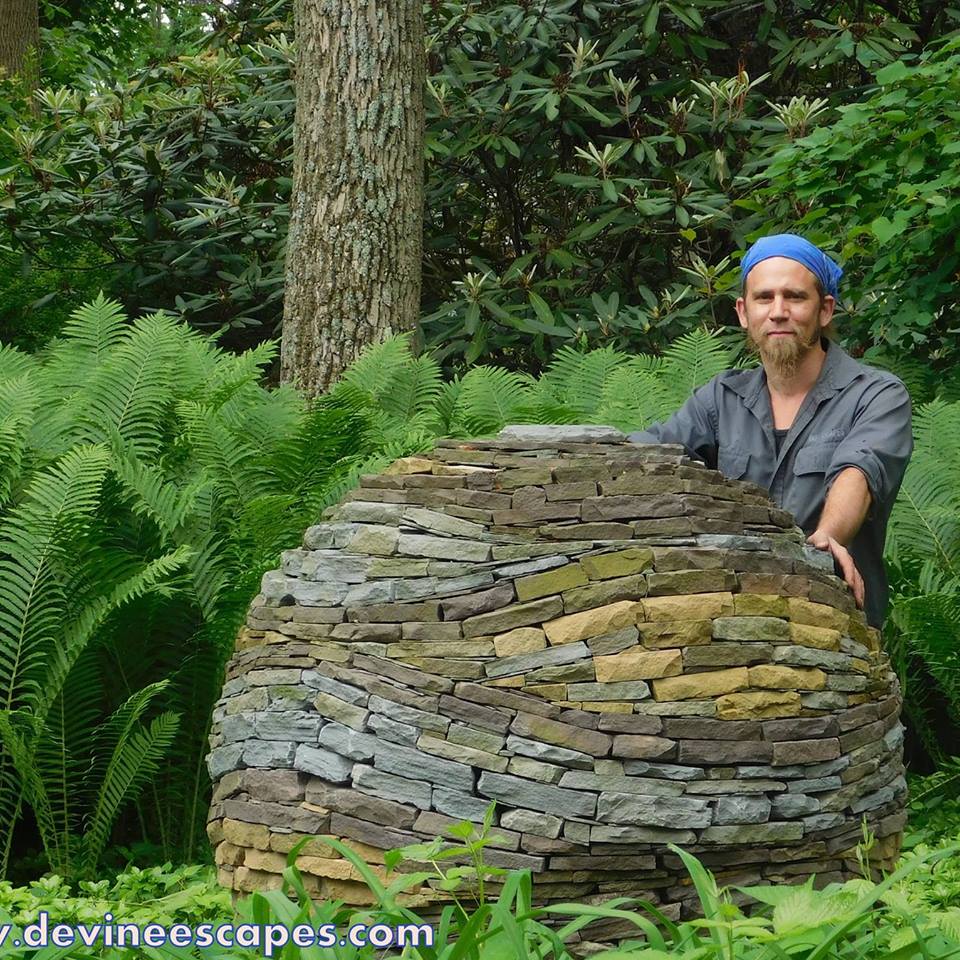 Above is a photo of Devin, posing with a Sphere that he built in the town of Devon, with stone that was formed in the Devonian Period.  And his last name (I mean mine) is Devine.  That's a lot of Devins all lined up in a row for ya…Now Devin, Devine, and Devon all are names that mean poet.  Well some of you may know that Danger, I mean Devin, is my middle name. Peter–which means Rock be my first. And let it be known, Peter Devin, of Devine Escapes, is your Stone Poet.
Dry Stone Sphere in Oaks, Schwenksville, and Tamaqua, PA
My first complete sphere was actually built to be portable and was exhibited at a home and garden show in Oaks Pennsylvania, in February 2013.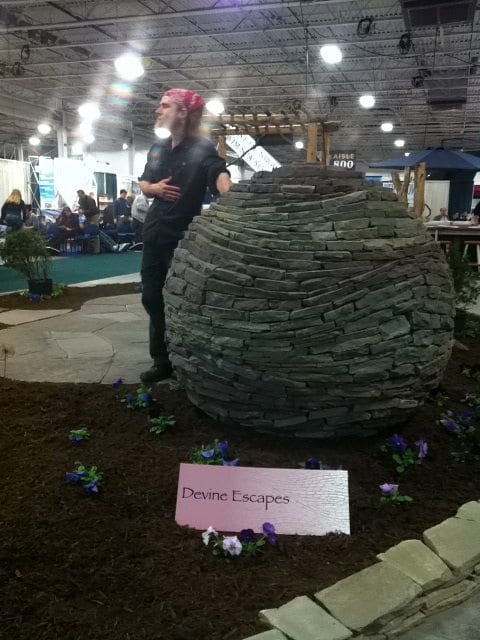 I've got many more dry stone spheres cooking. Here's one of them, currently a work-in-progress:
 I've got more dry stone sculptures/stacked stone sculptures, spheres and others in the works. Check back then, soon.
  Garden Design.com published this article about one of my spheres recently.
To begin the commission process, get in touch. Serious inquiries only please.

610-301-4269
devin@devineescapes.com