Hand-made
Stone Benches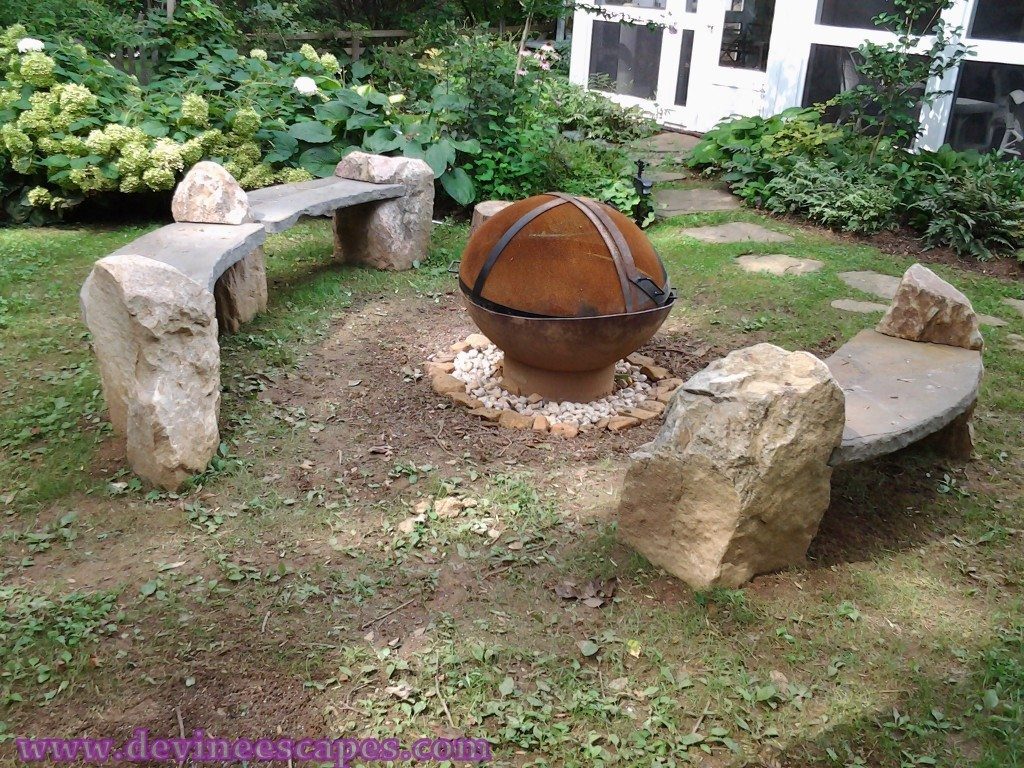 These natural stone benches are hand-made, from  irregular boulders and thick slabs of flagstone. Rustic, sturdy and unique.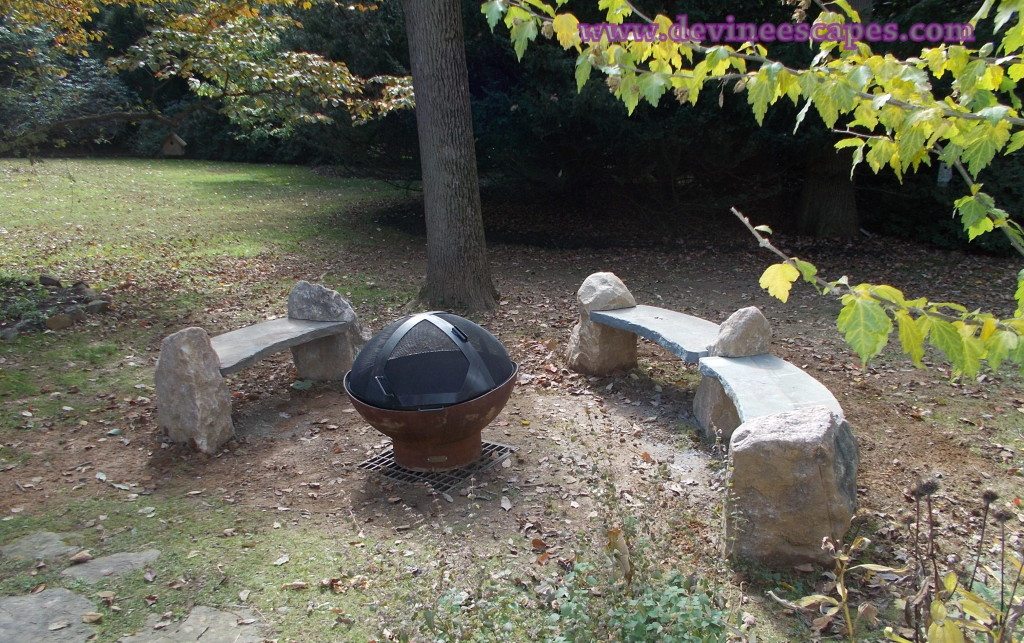 The boulders have notches, hand-carved into them, and the seating platform is slid into these notches, providing a stable sitting space.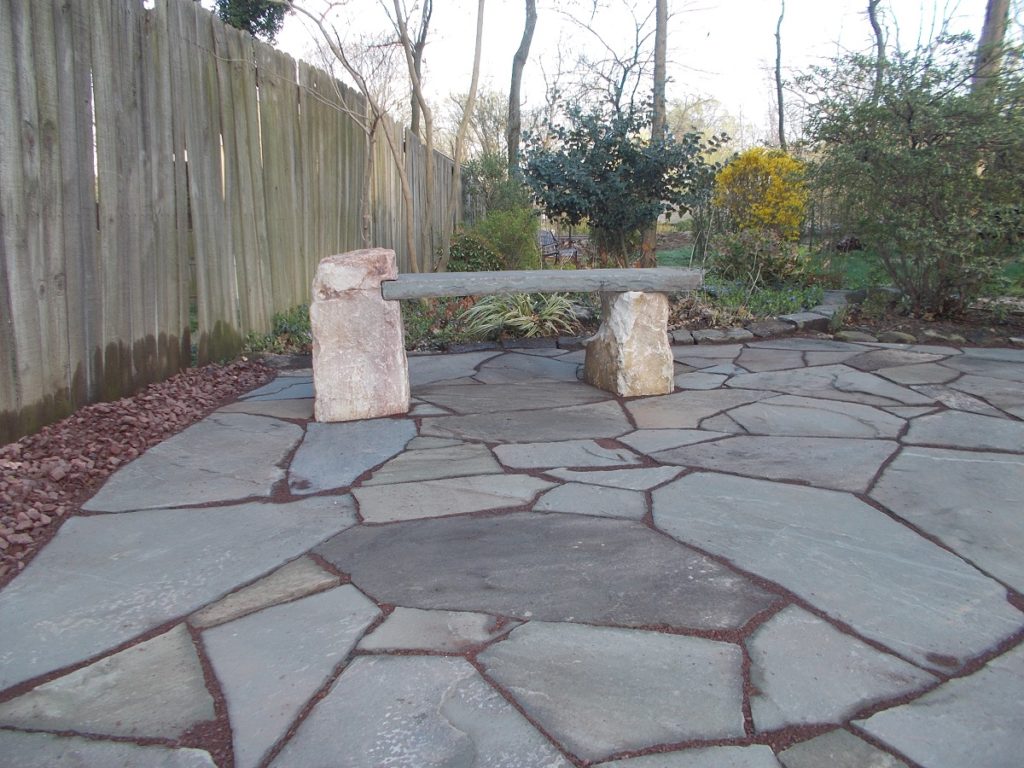 This stone bench here is a variation on the concept above. The one stone has the notch carved into it, the other boulder one has a flat top. Kind of a semi-off-kilter, quirky or modern look take on a simple and rustic concept.

Notched stone benches….now I'm making them portable
The photo above is taken from a recent home and garden show, where we unveiled the new style of bench. Hand cut flagstone slab is inserted into notches cut into the upright boulders, same as before–only now, the boulders themselves are a bit smaller and rather than being set deep into the ground, the boulders have been cut-off in such as way that they will stand upright, without needing to have half their length buried in the ground. The benches come apart, in three pieces, and can be moved about and re-positioned that way.
Newest piece: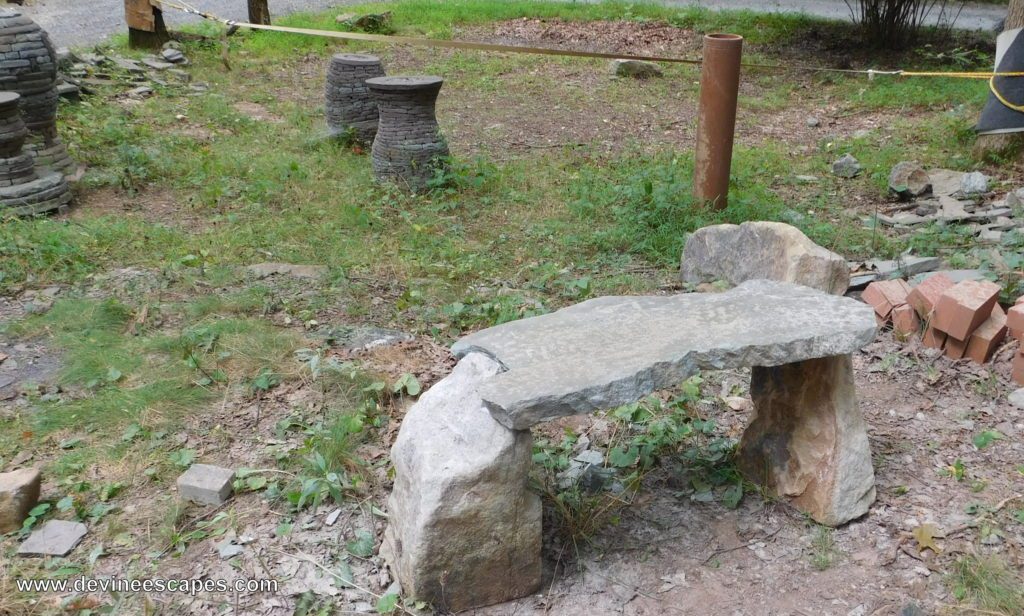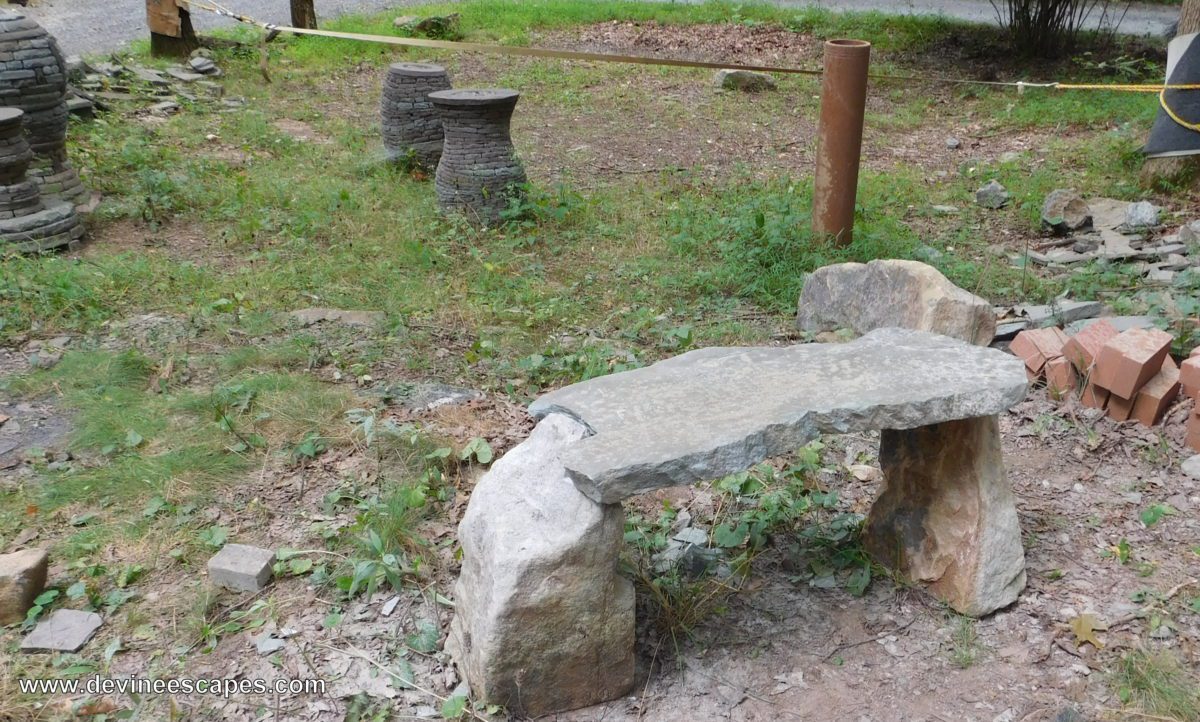 This one involved very little work. The boulder on the right side already stood up straight without needing to saw or grind the bottom flat. The flagstone is left in it's natural shape, except that I did carve it in order to warp it around the natural contours of the left boulder.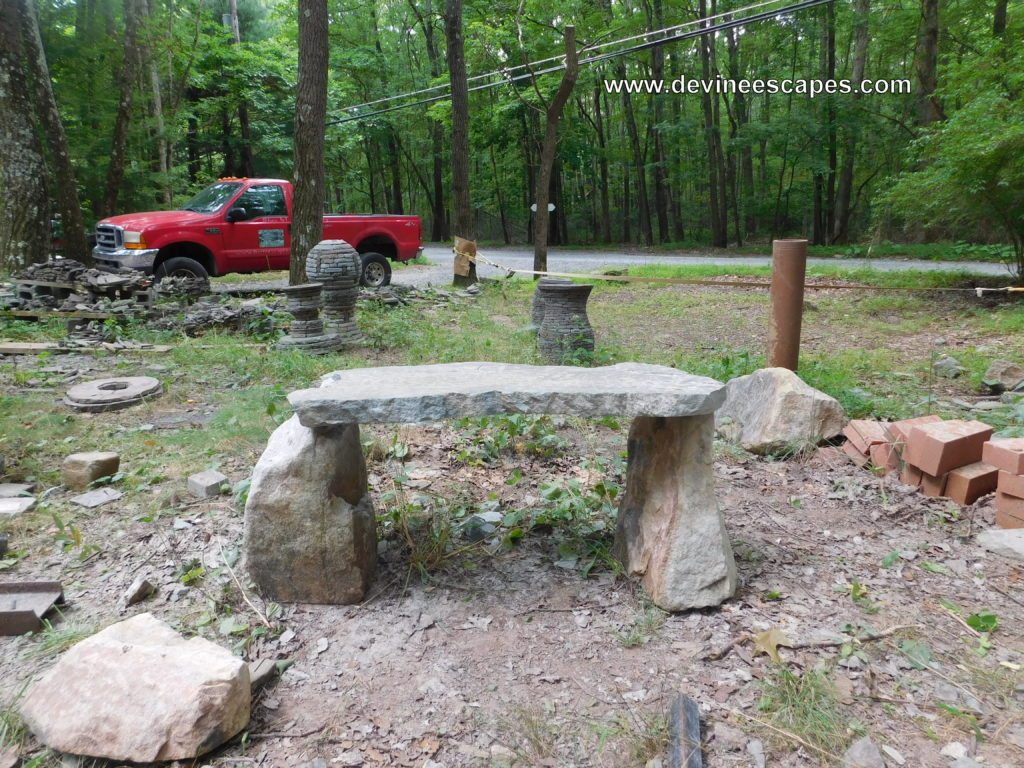 Winter sale more items to be posted soon.
hardscaping services available from Devine Escapes include:
Natural stone, traditional, real stone masonry. We regularly do projects in the Main Line area, the Poconos, and West Chester New York. I do travel further, but the general serving area includes:
Devon PA | Chester Springs PA | Irvington NY | Yonkers NY | West Chester NY | Bryn Mawr PA | Paoli PA | Limerick, PA | Collegeville PA
Call 610-301-4269
Email: devin@devineescapes.com
Thanks!