flagstone walkway contractor
610-301-4269
devin@devineescapes.com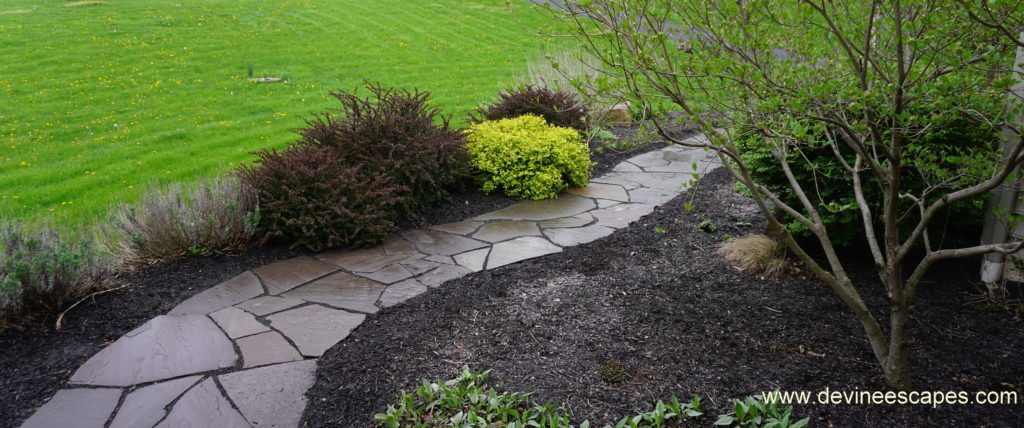 Most of these flagstone walkways are in the Main Line area and the Suburbs of Philadelphia, but some are in the Poconos and some are in Westchester New York. Yes, I travel.
All the Flagstone Walkways on this page are dry laid, natural flagstone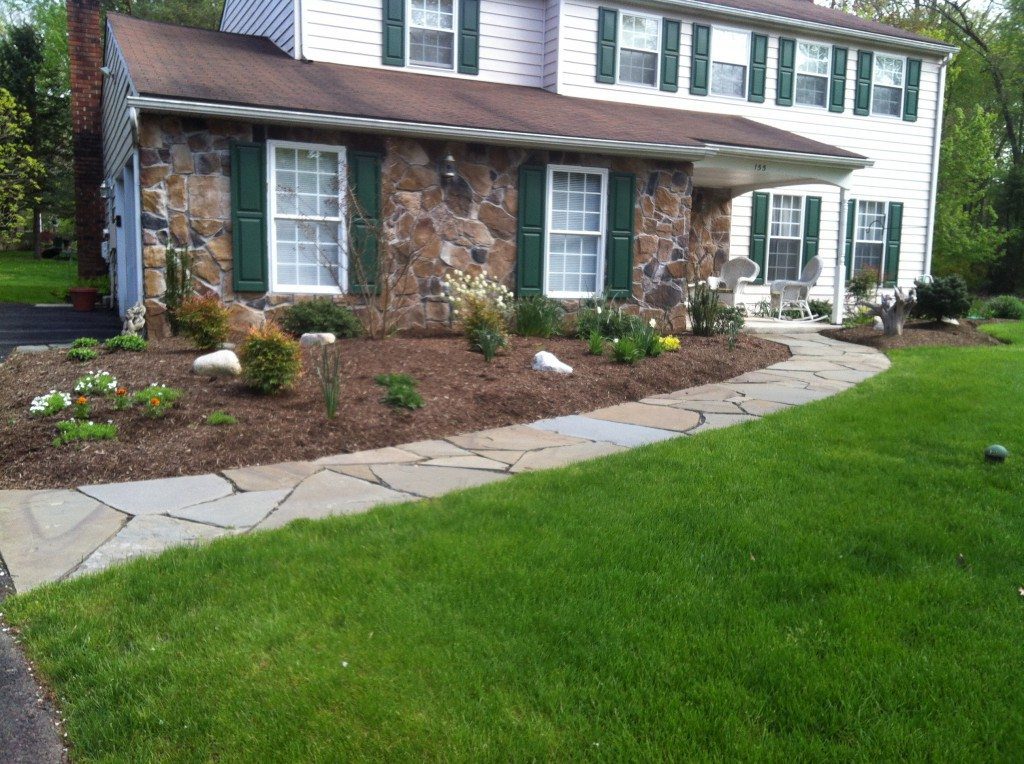 See, I can do squares and rectangles too…Whereas I generally go for a more natural feel with my landscapes, sometimes a space calls for a more classical (or formal even) type of elegance.
Irregular, natural flagstone paths
These photos on this page are all of dry laid stone walkways. Flagstone, set upon a foundation of gravel. Some technical details about how I build flagstone walkways and patios here.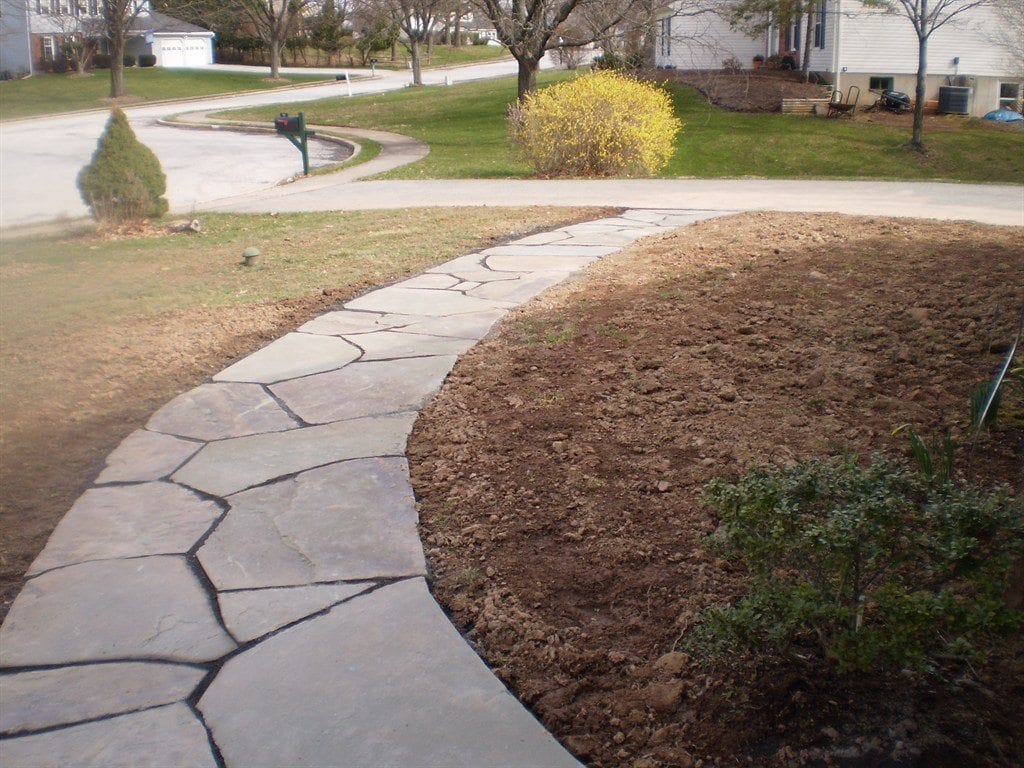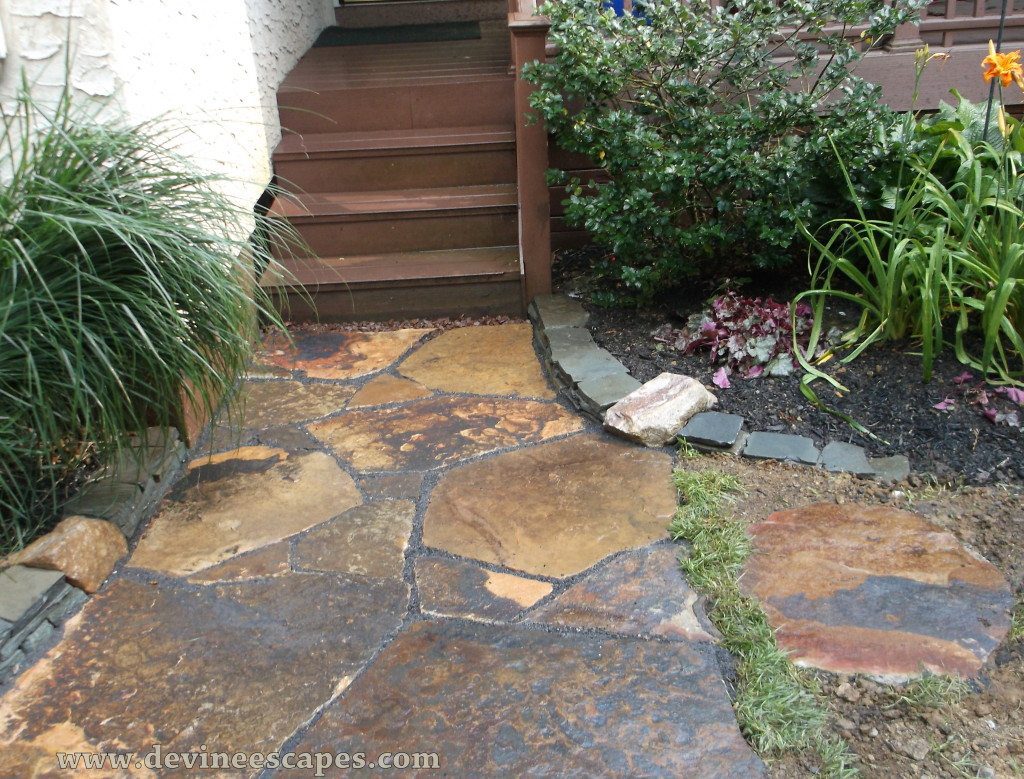 .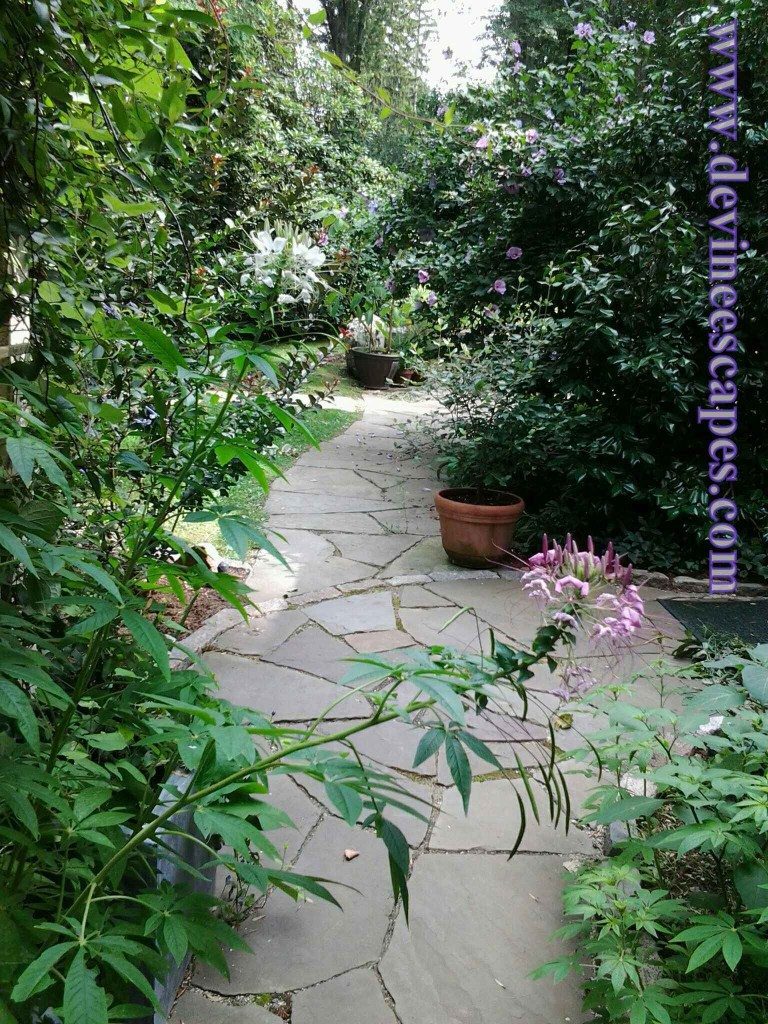 Other hardscaping services in available from Devine Escapes:
Natural stone, traditional, real stone masonry. We regularly do projects in the Main Line area, the Poconos, and West Chester New York. I do travel further, but the general serving area includes:
Devon PA | Chester Springs PA | Irvington NY | Yonkers NY | West Chester NY | Bryn Mawr PA | Paoli PA | Limerick, PA | Collegeville PA
Call 610-301-4269
Email: devin@devineescapes.com
Thanks!