flagstone walkways contractor
610-301-4269
devin@devineescapes.com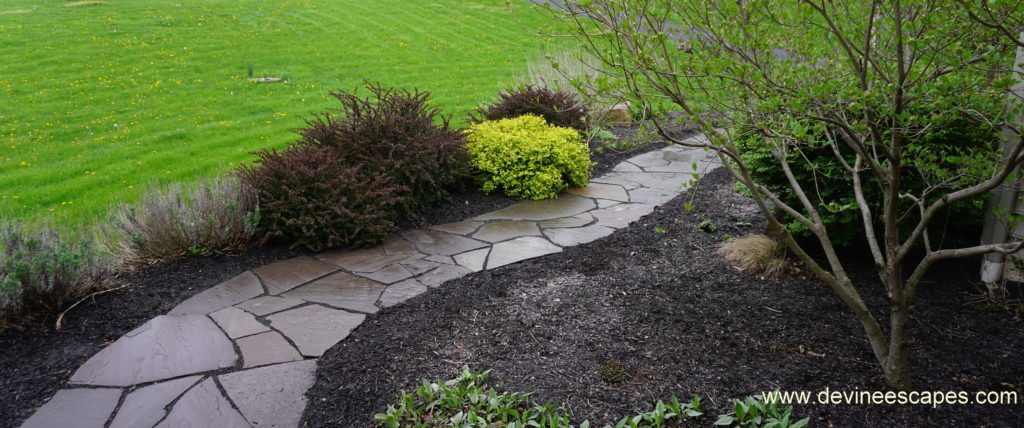 Most of these flagstone walkways are in the Main Line area and the Suburbs of Philadelphia, but some are in the Poconos and some are in Westchester New York. Yes, I travel.
It is my goal, as a craftsman and an artist, to create beautiful and enduring flagstone walkways and other works in stone for my clients. Each project is unique, born out of the landscape in which it is built and built in collaboration with the natural stone material at hand, and tailored individually to the client. Special care and attention is given to all concerns, to how the project fits in with it's surroundings, selecting the right stone for a project and overall making sure that your flagstone walkway and/or other hardscape project, feels like it belongs where it is placed.
The methods and practices that I've been developing over the past couple of decades ensure that each stone is fit together in a visually appealing manner. Furthermore, the flagstones sit sturdy and true, providing a safe and comfortable walking path for your family and your visitors.
All the Flagstone Walkways on this page are dry laid, natural flagstone
Grade level concrete and cement are prone to failure, especially in a place with cold winters. For this reason I highly recommend that all flagstone walkways in Pennsylvania be laid upon a foundation of compacted road base gravel with stone dust in between the flagstones.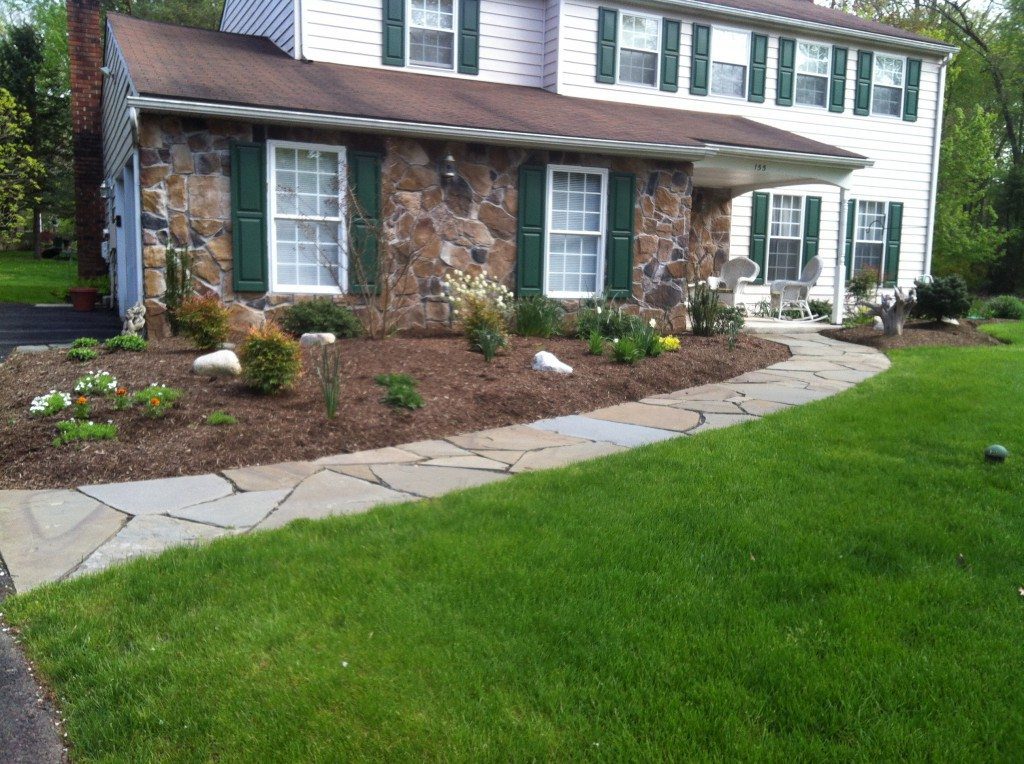 See, I can do squares and rectangles too…Whereas I generally go for a more natural feel with my landscapes, sometimes a space calls for a more classical (or formal even) type of elegance.
Irregular, natural flagstone walkways
These photos on this page are all of dry laid stone walkways. Flagstone, set upon a foundation of gravel. Some technical details about how I build flagstone walkways and patios here.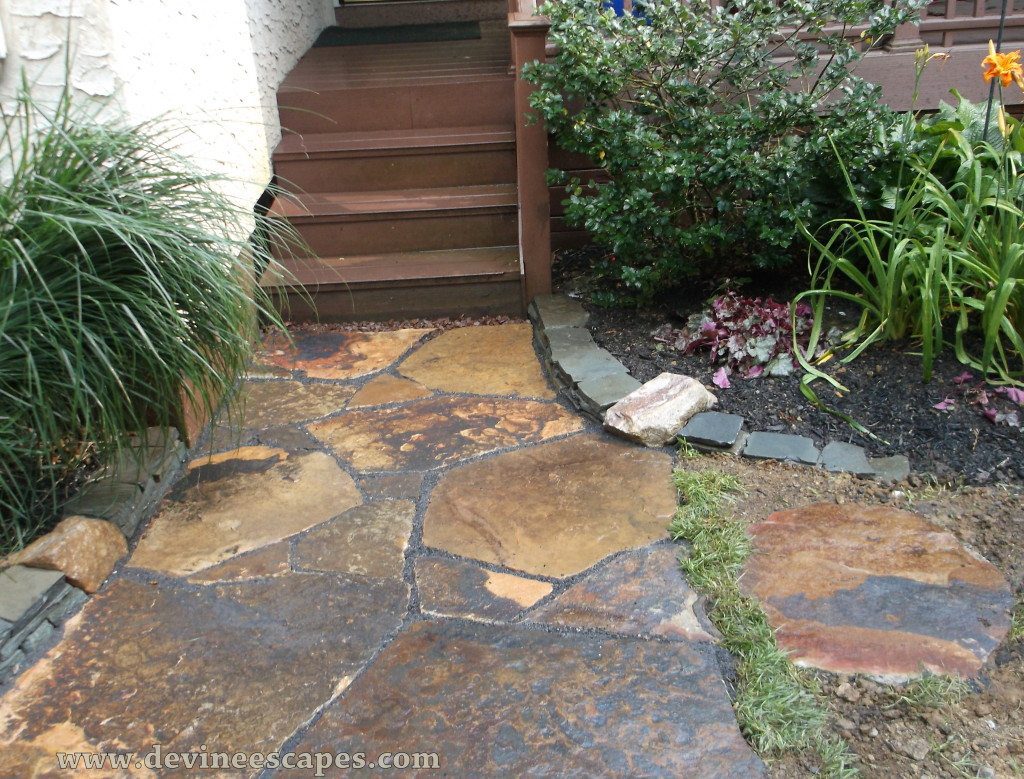 .
Other hardscaping services in available from Devine Escapes:
Natural stone, traditional, real stone masonry. We regularly do projects in the Main Line area, the Poconos, and West Chester New York. I do travel further, but the general serving area includes:
Devon PA | Chester Springs PA | Irvington NY | Yonkers NY | West Chester NY | Bryn Mawr PA | Paoli PA | Limerick, PA | Collegeville PA
Call 610-301-4269
Email: devin@devineescapes.com
Thanks!